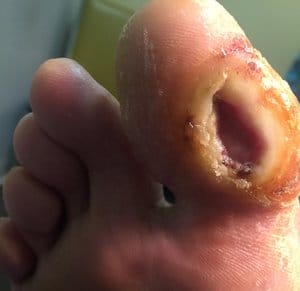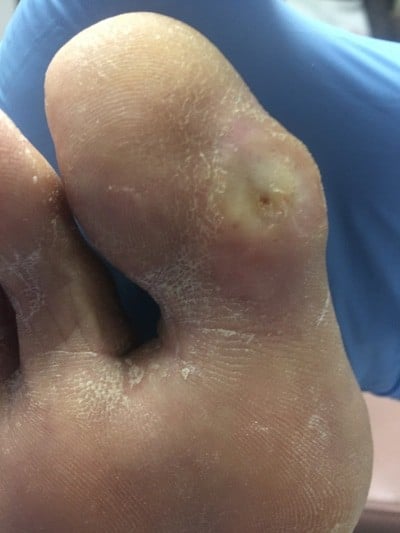 Wound Care
"For 1 1/2 years, I was treated for diabetic ulcers at two other wound care facilities and my feet were actually getting worse."  A friend of mine recommended Dr. Teimouri DPM and for the first time in  years we are not getting worse, but instead are headed in the right direction."
"Chronic wounds get complicated, especially when you've had them for many months—I understand that. I try to follow medical directions exactly and try to keep a positive attitude about these things, but I had already been to 2 other places, and instead of getting better,things kept getting worse.
I also didn't care for their attitude, they acted like it was my fault, like I was somehow sabotaging things. I've also got bad rolling ankles and the first place said ""yea, that looks really bad but there's nothing we can do."" No concern, no recommendations, nothing."
Dr. T started using a special kind of graft and things started to get better. Now that things are healing I'm looking forward to the future. Becoming more mobile, losing some more weight, and getting my diabetes under better control. Things were bad, but now I've got a sense of hope. Oh, and she also helped my rolling ankles" Warren D.
4 CONVENIENT LOCATIONS
Cranberry: 724-772-3668
Moon Township: 412-262-5440
Ambridge: 724-266-5959
Beaver: 878-313-FEET