Varicose and Spider Veins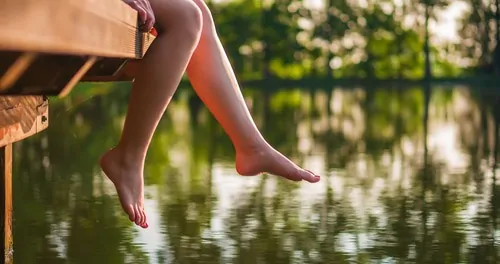 What are Varicose and Spider Veins?
Varicose and Spider Veins are damaged veins.  Usually located on the legs and ankles, they are enlarged, twisted, and swollen. When the valves in your veins become weak, blood can pool in your legs, causing pressure and red, blue, or purple lines throughout your legs.
What causes bad veins?
Conditions that cause vein disease:
Pregnancy
Being overweight
Standing throughout much of the day
Getting older
Genetics and family history
What do varicosities look like?
Varicose veins are very common—in fact, as many as 60 percent of people have them once they reach a certain age. Spider veins, usually a precursor to varicose veins, are thin red and blue lines that can show up anywhere. Varicose veins are usually darker, purple-blue lines found on the legs.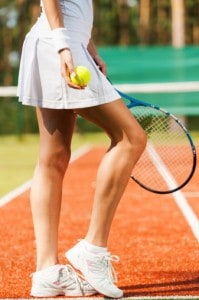 Varicose Vein and Spider Vein Treatment
While you may be able to hide your veins at first with pants or a tan, eventually it will be hard to hide spider veins or get rid of varicose veins. Once you have reflux and your valves are damaged, they can't be repaired.
Sometimes, people who suffer from spider veins will try an ineffective treatment called sclerotherapy to treat their varicose veins. Unfortunately, it just makes your veins less visible, and they can also come back again. It's important to address the real problem, which is that pooling blood in your veins is creating pressure in your legs. A serious medical condition arises if you don't treat the veins.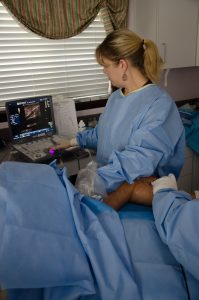 vein treatment, Cranberry Twp
Can You Prevent Spider Veins?
In particular, if varicose veins and spider veins frequently run in your family or occur during pregnancy, you might not be able to prevent them. Varicose veins and spider veins can also be caused by other aspects of your life that you have no control over, such as becoming older.
Exercise and weight loss are two actions you may take at home to improve your health and possibly stop the development of new varicose or spider veins. By reducing pain and discomfort, these actions may also make your legs feel better.
The Most Advanced Vein Clinic, Pittsburgh
Our Vein Clinic's Advanced Vein Center has the answer. It's a simple procedure, covered by health insurance, and it's safe and as easy as 1, 2, 3!
STEP 1 VARICOSE AND SPIDER VEINS
First, a registered vascular ultrasound technician will map out a detailed "venous flow map." This will show you how your blood is flowing through your damaged veins. We will send the map to your health insurance company to show the medical necessity of varicose vein treatment. After we confirm your map with a radiologist, the physician who is treating your veins will develop a personalized treatment plan. At the Advanced Vein Center, Board-Certified doctors like Dr. Mauricio Giraldo, who is eminently qualified and has taught transplant surgery at Harvard, completes that. He is also certified by The American Board of Aesthetic Medicine.
STEP 2 VARICOSE AND SPIDER VEINS
Now we can close your bad veins, giving you relief from pain and pressure. At the Advanced Vein Center, we use radio frequency vein ablation, a cutting-edge medical procedure that is safer and less invasive than the older laser vein procedures. The recovery from this new technique is usually much quicker and causes much less bruising and discomfort.
STEP 3 VARICOSE AND SPIDER VEINS
Now, it's time to zap away your spider veins! It's just a simple half-hour office procedure. In 1/20th of a second, a vein that you have been trying to cover up for years disappears before your eyes. You'll be back to your normal routine almost immediately, and it will amaze you at how great they look!
Don't wait for summer to come around again and you still can't wear shorts!
Make an appointment by calling 724-987-3220.
You can learn more at www.AdVeinCenter.com
Call Now for more information about tattoo removal in Pittsburgh, PA. 878-313-FEET (3338) fot foot and leg tattoos
724-987-3221 for full body tattoo removal