Foot Odor – What Causes It & How to Get Rid of It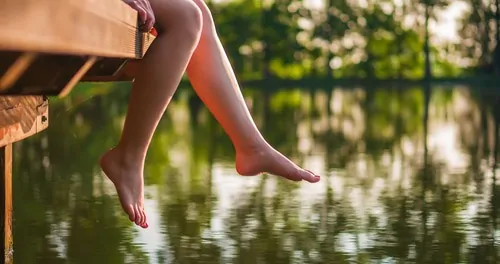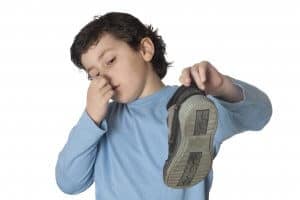 Child with smelly shoes and foot odor
FOOT ODOR
What is foot odor ?
What causes foot odor?
How do I get rid of foot odor?
How do I remove odor from shoes?
These are common questions asked of Podiatrists all over the world. At Beaver Valley Foot Clinic we have some answers for you.
Foot odor– Corynebacterium is a common cause of feet odor and creates a terrible smell. As it releases Sulfer compounds you get a real foot stench. Anyone spending long hours in hot sweaty boots is at risk.  This includes our military, farm workers, football or soccer players. If you want to know how to eliminate shoe odor, ask a Podiatrist near me. A Podiatrist will most likely prescribe a topical antibiotic. She may recommend a foot antiperspirant like Aarica.  This should be applied to the feet after your daily shower.  Wash with an antimicrobial cleanser. This is how to get rid of foot odor. A shoe odor spray like Clean Sweep will help disinfect your shoes as well. This foot odor spray is how to get rid of shoe odor.
If you are thinking…" I have really smelly feet.; and  were wondering, " What causes smelly feet?" Often sweat is the start of the problem.On average, our feet sweat the equivalent of a cup of moisture per day. Combined with heat inside our shoes, that moisture builds up. This creates a breeding ground in which bacteria and fungi grow. In turn, the bacteria and fungi consume dead skin cells. That leads to waste production, and inevitably, shoe odor. To combat smelly feet, you can try Acrylic blend breathable socks. Do not use wool socks, as these cause water retention and sweaty feet.
Bacteria on sweaty feet can cause foot odor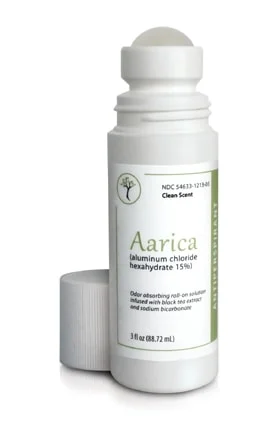 products to treat sweaty feet image



sporicidal shoe spray kills fungus spores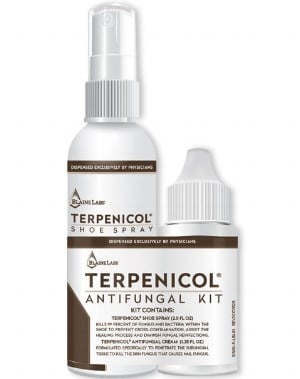 shoe spray for fungus picture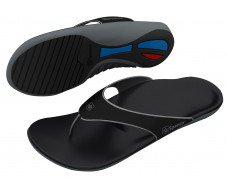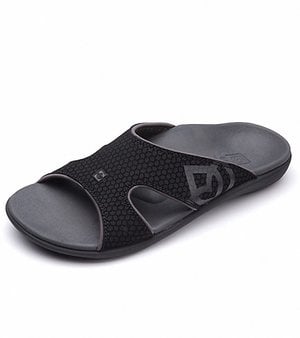 SWEATY FEET
Hyperhidrosis (sweaty feet) – Condition in which one excessively sweats in or around the feet. Patients with anemia or hyperthyroidism usually experience hyperhidrosis. If this becomes a problem and a patient is uncomfortable, there are several treatment options available. These include antiperspirants, oral medications, Botox and more!
Hyperhydrosis, very sweaty feet, is treatable.  At Beaver Valley Foot Clinic, a podiatrist near me,  patients can find a full array of Podiatric foot care products to treat a wide array of skin and nail problems.
Want to know how to make feet stop smelling? There are several top products recommended by podiatrists to treat foot odor and sweating feet. These are listed below:
Aarica® (aluminum chloride hexahydrate 15%)  is an odor absorbing roll-on solution infused with black tea extract and sodium bicarbonate.
Drug Facts
Active Ingredient – Aluminum Chloride Hexahydrate 15%.
Antiperspirant Uses: Reduces excessive perspiration and wetness Warnings For external use only Do not use on broken skin. Stop use and ask a doctor or pharmacist if skin irritation or sensitivity develops or increases or if the condition persists or gets worse.
Directions: Apply evenly at bedtime or as directed by your doctor. It smells great and gives your feet a fresh herbal scent. Aarica as the following Inactive Ingredients : Camellia sinensis (black tea) leaf extract, fragrance, hydroxethyl cellulose, polysorbate 80, SD 40 alcohol (20%), sodium bicarbonate, water
IDoes your childs foot odor causes you to cringe every time your child takes off his ( or her ) shoes? This is how to get rid of smelly feet! Face it, kids often have stinky feet. Mothers want a safe treatment foot odor for their children. One way to do that is to treat the shoe. This keeps chemicals off of your child.
Get rid of smelly shoes.
Clinically proven to inhibit the growth of Odor-Causing Bacteria, Fungus, and Mold.
Use Clean Sweep® for a safe, natural, way to treat footwear.  Treats orthotics, walker braces, boots, cam walkers, air casts, and other therapeutic/treatment items that need deodorizing.
Clean Sweep® is a clear, flexible antimicrobial micro-coating fortified with pure nanosilver formulated to inhibit the growth of odor and stain-causing bacteria, fungus, and mold.
Pure and Simple, No Germs…. No Odor™
Kills Bacteria, Fungus, and Mold
Bonds to Urea, Ammonia, Steroids, & Smelly Fatty Acids Eliminating Their Odor Permanently
Reactivates While Patient Wears Treated Item (reactivated by perspiration)
Treatment Lasts for Months
Use On Washable & Non-Washable Items
Safe for All Ages*:

No toxic ingredients & recyclable
Fragrance free (doesn't mask odor)
Carcinogen free ingredients
Never any caustic ingredients
No flammable ingredients
Nonvolatile organic compounds (VOCs), chlorofluorocarbons (CFCs) or ozone depleting materials.
How to get rid of shoe odor:
Directions for using Clean Sweep®
First: Shake well before using.
Second: Spray shoe odor spray directly into shoes until they are odor-free.
Third: If possible, remove insole and coat thoroughly both sides with Clean Sweep®
Fourth: Allow the shoes to dry overnight before wearing to prevent the socks from absorbing the Clean Sweep® coating, which could reduce effectiveness.
Fifth: Once the odor is gone, Clean Sweep® will continue to provide antimicrobial protection to control smelly feet, typically for 4-6 months, until it wears off.  Reapply Clean Sweep® when odor returns.
No two feet are exactly the same ( even yours). If you want to know how to remove odor from shoes and how to kill shoe odor, let us find the perfect product for your exact problem! There are too many choices out there and its better to invest your time and money in something that works!
If what causes smelly feet is a fungal infection of the foot then foul smelling feet will be helped by an ANTIFUNGAL CREAM • Cream-based antifungal infused with Undecylenic Acid (13%), Urea, Tea Tree Oil, Lavender Oil, and Clotrimazole • Effective in treating the skin fungus that causes Onychomycosis, Tinea pedis, Tinea cruris, and Tinea corporis
ANTIFUNGAL SHOE SPRAY is Ideal for treating non-washables in order to prevent cross-contamination. Utilizes Undecylenic Acid (5%) to destroy 99.9% of the bacteria that causes fungus. Works on contact and helps you eliminate the fungus that causes toenail odor. Don't have smelly feet disease any more. The best podiatry recommended products are available to help you control foot odor.
Home Remedies For Smelly Feet
Wash your feet with antibacterial soap twice daily.
Apply rubbing alcohol between the toes with a cotton swab after taking a bath.
Put baking soda or salt water on your feet.
Put vinegar on your feet to soak
Using a pumice stone, wash and scrub your feet.
Fill your socks with corn starch.
Put on new socks and replace them frequently.
Flip flops for sweaty feet. Helps prevent sweaty feet
Spenco Sandals is one foot odor remedy!
If you are wondering…how to stop my feet from smelling bad? Summer time brings open shoes. Spenco Sandals provides the Best in Orthotic Sandals, Flips-Flops, & Slides.
Built on the Spenco PolySorb Total Support Platform. The Spenco Sandals combat smelly feet. They combine the support and stability of our best-selling insole with the comfort and simplicity of a slip-on sandal. Great for after sports, training or just kicking back indoors or out. Unlike some other slip-ons, Spenco® Sandals are designed with orthotic-quality arch and heel support. Superior impact cushioning and motion control helps reduce pronation and supination . Combats smelly feet disease. Cures the common problems associated with flat, slab-style sandals, and no more hot sweaty feet!
No one has the answer on how to get rid of smelly feet permanently. Follow the tips above. You can get rid of shoe odor. You can get the best foot spray for sweaty feet. Treat what causes stinky feet!  There is no smelly feet cure. If you know the bad smelling feet cause, get help from your Podiatrist. You can end your stinky feet disease and shoe odor. Get your confidence back.
So put your best (smelling) foot forward and call today 878-313-3338