Laser for feet and legs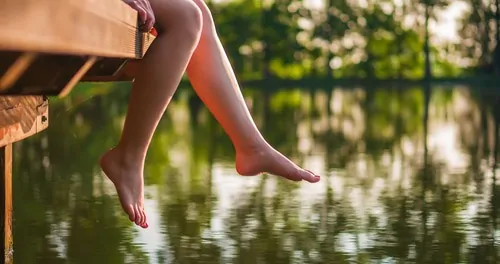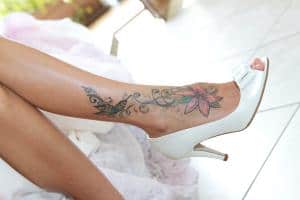 Dr Christina founded the laser service division of Beaver Valley Foot Clinic and then Body Beautiful Laser Medi-Spa( for the rest of the Body)  and the on the concept of putting cutting edge technology in the hands of a highly trained staff in order to provide the best medical spa services in the Greater Pittsburgh Area—or anywhere else. Our equipment is second to none and our laser technicians have over 40 years of combined experience. Additionally, our prices are often about half of what you'd pay at a plastic surgeon's or dermatologist's office, and we believe that if you're going elsewhere then you're most likely paying too much.
We also strive to offer our patients the utmost in convenience. Some of our 9 Body Beautiful sister locations include Cranberry, Monroeville, Hermitage, Grove City, Bethel Park, New Wilmington, and even downtown Pittsburgh. We also have convenient weekend and evening appointments available. Many of our facilities have recently been remodeled, and we insist on maintaining the most sanitary conditions and the utmost cleanliness.
"People were thrilled when we opened our Bridgewater location," says Mark, our Spa Manager and Laser Safety Officer. Even before we officially opened people were walking in and booking appointments. It never ceases to amaze me at how high the demand is for professional grade, reasonably priced laser tattoo removal."
Clients can call in for an appointment or register online, and many times we can fit walk-ins to our schedule for consultations or test spots. Everyone must have a consultation before treatment begins. This gets everyone on the same page in terms of expectations, unlikely but possible side effects, and stresses the importance of aftercare before the procedure has even begun. After your consultation, treatment can begin that visit.
Laser for feet and legs
Laser for feet and legs – whether its unsightly toenail fungus, hairy toes and legs, a regrettable tattoo, painful heel or ball of foot, or an ugly spreadable wart on your foot… We have the Best Laser in Pittsburgh to fix your problem!
Wear sandals again
Beaver Valley Foot Clinic & Body Beautiful Laser Medi-Spa (our sister company) specialize in cosmetic services in 10 locations in Western Pennsylvania including Pittsburgh and Cranberry Twp.
Body Beautiful and Beaver Valley Foot Clinic focus on patients health and well-being while giving you many ways to improve and cosmetically enhance your image. Services such as hair removal, toenail fungus, Botox, Fillers and Photofacials are some of our specialties
Are laser treatments for legs and feet considered safe?
Laser treatments for legs and feet are generally considered safe when performed by qualified and experienced professionals. These treatments have a track record of safety in addressing various conditions, including hair removal, spider veins, and skin imperfections. However, as with any medical procedure, there can be potential risks and side effects, such as temporary redness or swelling. Safety largely depends on factors like the type of laser used, the individual's skin type, and adherence to post-treatment care instructions. It's crucial to consult with a licensed practitioner, discuss your specific concerns, and ensure proper pre-treatment evaluation to minimize risks and achieve safe and effective results.
Can laser therapy address scars or skin imperfections on the legs and feet?
Yes, laser therapy can effectively address scars and various skin imperfections on the legs and feet. Laser treatments, such as fractional laser or intense pulsed light (IPL), can target and reduce the appearance of scars, including surgical scars, acne scars, and keloids. Additionally, lasers can improve skin texture, reduce pigmentation irregularities (like age spots or sunspots), and even out skin tone. These treatments stimulate collagen production and encourage the growth of healthier, smoother skin. The specific laser and approach used will depend on the type of imperfection and the individual's skin type, making it important to consult with a qualified practitioner for personalized treatment recommendations.
How many laser sessions are typically needed to achieve desired results?
The number of laser sessions required to achieve desired results varies widely depending on the specific condition being treated, the type of laser used, and individual factors like skin type and severity of the concern. For some issues like hair removal, patients may see noticeable reduction in as few as 3 to 6 sessions, while treating vascular concerns like spider veins might require multiple sessions over several months.
Laser Hair Removal Pittsburgh Area
Call Body Beautiful 724-987-3221 for an appointment for Hair Removal on the rest of your body!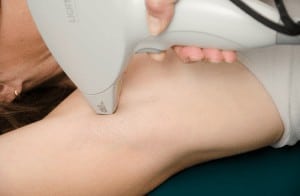 LASER LEG HAIR REMOVAL
NO more shaving!
Remove unsightly hair from toes, legs, neck, chest, back, underarms, lip, chin, ears, bikini line and Brazilian!
Call Body Beautiful 724-987-3221 for an appt!
Call Beaver Valley Foot Clinic for a consultation with our Board Certified Podiatrist, Dr Christina Teimouri DPM, for a thorough examination and diagnosis of your foot problem. She will then advise you of your many options to care for your foot problem. Most visits are covered by insurance. She can explain how laser treatment of foot problems can help you. 878-313-FEET (3338)
LASER FUNGAL TOENAIL TREATMENTS
Wear sandals again!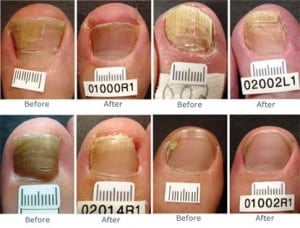 Before and after photos of toenail fungus treated with lasers. We have 4 Foot Clinics with Laser Treatment in Beaver, Butler, and Allegheny Counties and 10 Body Beautiful locations with lasers for toenail fungus in Pittsburgh for your convenience!
Consult with a Podiatrist first at 4 Locations. We have 9 additional locations for your convenience through our sister company.
Call Body Beautiful today 724-987-3221

Antifungal Nail Polish Cranberry
After your treatment show off your toes with Danipro Antifungal Toenail Polish to inhibit the regrowth of fungus in toenails. See our Product page for many other products to treat your feet.
LASER FOOT WARTS
Kid Friendly Lasers to Treat Plantar's Warts!
See our BVFC Podiatrist to comfortably Zap! away painful and contagious verruca on your families feet. Covered by insurance…
Many options available!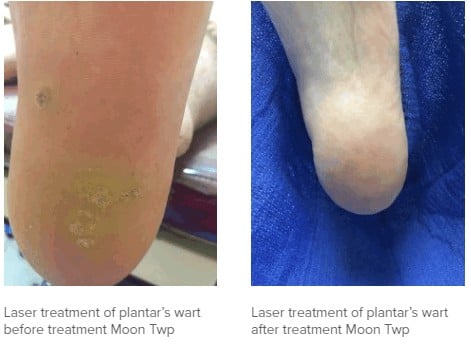 Laser Wart Removal Providers… Dr. to treat plantars warts with laser near me
Does walking on your warts even in your shoes hurt because the verucca are so thick?
Do you hide your feet in the sand at the beach, or wear your hot shoes in the summer so your plantars warts don't show??
Are you interested in a simple easy way to get rid of your foot warts that isn't painful?
Safe affordable laser treatment of plantars warts that really works!
Beaver Valley Foot Clinic has the latest laser technology available and we bring it to you! We can treat plantar warts, fungus toenails, chronic muscle and joint pain and more.
We are about OPTIONS! Especially for difficult to treat conditions like plantar fasciitis, plantar warts, and toenail fungus. We have options to fit your health considerations and also every budget! And we offer these choices and alternative treatments through our Board Certified Podiatrist near me. Call for the podiatrist office in your area with this technology! 878-313-FEET (3338) Beaver Valley Foot Clinic.
Advanced Laser Systems @ Beaver Valley Foot Clinic!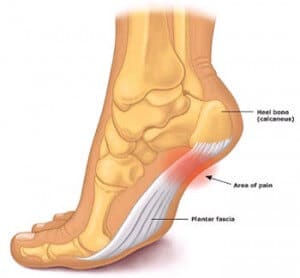 Treat heel pain and inflammation with K-Laser technology. Painful tendonitis, ball of foot pain, arthritis can all benefit by laser therapy.
Every day advances are made in cold laser therapies. see what cutting edge technology is available at our foot clinics in Beaver, Cranberry Twp, Moon township and Ambridge Foot Clinics.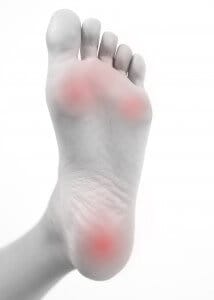 Our "Healing Power of Light, lasers options are very versatile, have various settings designed to penetrate different tissue depths and types. Protocols consist of about 4-10 treatments and maintenance as needed.  You may experience pain relief really quickly – its very get all the benefit from the biostimulatory properties by following through with full course of sessions for optimal care. The treatment is painless, many patients report a warm, sensational feeling during treatment.  The highly advanced system has greatly reduced the size in typical lasers that have come before it.  Sessions typically last 12-20 minutes.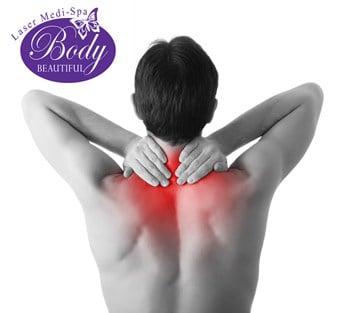 Body Aches and Pains
Foot pain – Shinsplints, Plantar Fasciitis, etc.
 Hairline Fractures
Toenail Fungus
Treating sprains (wrists or ankles)
Carpal Tunnel Syndrome
Joint Stiffness or Knots
Overextended ligaments or tendons
Phantom Pains (such as in a removed limb)
Sciatica, Bursitis, Herniated, Bulged or Degenerative Discs
Musculoskeletal conditions like lower-back pain
Laser Treatment for varicose veins and spider veins, Pittsburgh area locations.
Advanced Vein Center
Varicose Vein Treatment versus Spider Vein Treatment –  most advanced vein clinic, Pittsburgh
A Simple Safe Way to Feel Good About Your Legs Again.
Are you concerned that you are no longer able to hide the Vericose Veins & Spider Veins that have started to appear on your legs?
Are you afraid your  leg veins will look like your parents varicose leg veins?
Would you like a simple, safe vein treatment, covered by insurance, to feel good about your legs again?
At Beaver Valley Foot Clinic's Advanced Vein Center – It's as easy as 1-2-3! Call 724-987-3220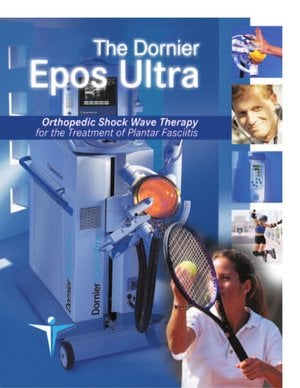 Introducing ESWT for plantar fasciitis! 
Not light waves but sound waves  are used to gently break up scar tissue and chronic inflammation and jump start healing of Painful heel pain  or achilles tendonitis call us at 878-313-FEET (3338)
For people that have tried and failed all Conservative therapy and for whom surgery is the only option left…Try ESWT!
Any other questions? Would you like to schedule SMT to come to your office?
Please contact us if you have any other questions about  ESWT for tennis elbow,shoulders,neuromas…  http://www.soundmedtech.com/ 
call Rich at 724.991.0116 or Ricfl.soundmedtech@gmail.com
Laser tattoo Removal
Not feeling that tattoo you got as a teen?
Below the knee foot and ankle tattoos can be removed with laser comfortably at Beaver Valley Foot Clinic 878-313-3338.  To have any body part treated with laser tattoo removal call Call Body Beautiful 724-987-3221 for an appt! We are one of very few Pittsburgh tattoo removal clinics with the PICOSURE Laser tattoo removal system which removes more colors in less than half the time!
Best Laser for feet and legs
Our equipment is world-class, and our ultimate goal is to help you get rid of your unwanted tattoo in as few treatments as possible.
While the laser is shattering the pigment particles which make up the tattoo, it's important to remember that it's the body's immune system which actually removes the degraded pigment. Proper after care is essential. We'll go over the specific details with you, and you can do your part by staying well hydrated, eating healthy foods, and exercising regularly. Together, over the course of your treatments, we'll work to clear your unwanted ink as quickly as possible.
Preventing Pain for Laser for feet and legs
Tattoo removal using lasers can be quite uncomfortable: many patients report that it feels like hot oil splattering against the skin or compare the feeling of a strong, tight rubber band being snapped against the skin repeatedly. Most modern lasers have on-board cooling systems, which help to get rid of excess heat as it's formed. This prevents much of the pain before it starts. Local anesthetics such as lidocaine are also often applied topically as ointments or injected into the treatment area prior to the session.
Everything we do at Body Beautiful Laser Medi-Spa is supervised by our medical director, Dr. Timothy Kavic, and our laser technicians are some of the most experienced in the business. We've also invested in the most state-of-the-art laser systems available, and we've truly got a laser for every combination of tattoo color and skin type imaginable.
In most cases, we're going to use a picosecond laser such as the PicoSure. This is an extremely powerful, medical grade laser which delivers trillions of pulses of laser energy per second to the pigment particles which give the tattoo its color. This high pulse rate is important, as it allows very high amounts of energy to be delivered while minimizing any excess heat which could damage surrounding tissue. This rapidly heats these pigment particles, causing them to shatter into small fragments which can be easily removed by the body's immune system.  The tattoo begins to fade, and after a series of treatments it's gone for good.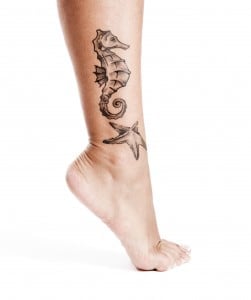 Picosure laser by CynoSure, Inc
Our facility has invested in the most advanced equipment available on the market today. We use the PicoSure laser by CynoSure, Inc., which is regarded by many in the industry to be one of the best laser tattoo removal systems in the industry. It's used in some of the world's top tattoo removal practices, and achieves excellent results over a very wide variety of skin tones and ink colors.
The PicoSure is what is

specifically known as a picosecond Q-switched Nd:YAG laser. What this translates into is the ability to penetrate to any necessary depth to remove the widest possible range of ink colors quickly and efficiently. It's also an adjustable device capable of achieving beams at three of the most effective wavelengths used in laser tattoo removal—532 nm, 694 nm, and 1064 nm. This allows the effective treatment of virtually every type and color of ink in use today by professionals and amateurs alike.
Wart Laser
Swift Immune Therapy Laser Treatment:

What is SWIFT?
The SWIFT technique involves a newly employed treatment plan for a trusted and proven medical technology; microwaves. When used to treat skin lesions in podiatry and dermatology, SWIFT has proven to be highly successful (over 80%!!!) While pioneered in the UK, the game-changing SWIFT system is now approved for use in the United States, European Union, Canada, Australia and others. Using a specially designed probe, SWIFT therapy treatment delivers microwave energy to treat the affected tissue.
But How does it Work?
We may be most familiar with microwaves' use in the kitchen however, they also provide a safe and effective tool in the medical field. The microwaves in the SWIFT device are used to excite the water molecules contained in the targeted cells. The friction caused by the water's movement, increases the temperature of the cell to 42-45 C° (107-113F°). This temperature is high enough to put stress on the virally infected cells of the wart but not to damage it. When placed under stress, the cells release messenger proteins that get the attention of the body's immune response. The body responds by sending Cytotoxic T cells to the site of the viral infection when they destroy all of the infected cells.
What is the Process Like?
Most people describe the process as painless, although some do experience discomfort. In some cases, the thick callused skin over the wart will be debrided and digital pictures are taken to track the healing process. Next the SWIFT treatment is administered. The microwave pulses last two (2) to three (3) seconds and are applied three (3) to five (5) times per treatment site. As with many other treatments for skin abnormalities, you may experience some discomfort at the location. While everyone experiences pain differently, most people say that it feels similar to receiving a small (but hot) injection that only lasts for a couple of seconds.
There is no damage to the area and the pain subsides quickly. The microwaves bring the temperature of the wart to 45 C°, which will not damage the skin. 45 C° is just a little hotter than a hot bath. Your body triggers a pain response to notify you of potential danger but as the danger is not long-lived, it quickly goes away. You may notice slight redness and/or the perception of warmth at the treatment site. There are very few cases where prolonged pain is reported. Post-procedural dressings are almost never necessary.
Length of Treatment
In most cases, the entire course of treatment lasts two (2) to three (3) months. Individual sessions are placed about four (4) weeks apart. The wart will be examined, debrided, photographed and treated with SWIFT technologies at each appointment.
For more information on the treatment of plantar warts, Pittsburgh, click here
For Laser for the rest of the body and for info on Botox, Juvederm, skin tightening and other Cosmetic face and Body Treatment. And for
Call Body Beautiful 724-987-3221 for an appt!