Plantar wart diagnosis and treatment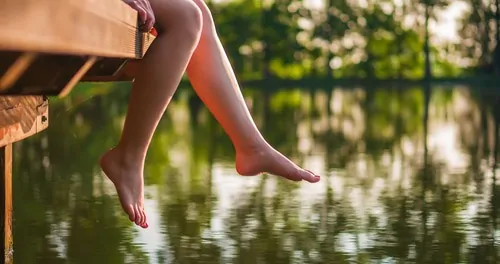 PLANTAR WART DIAGNOSIS AND TREATMENT CRANBERRY TWP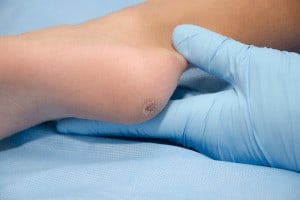 Warts on the Foot – At Beaver Valley Foot Clinic we offer Laser Plantar wart removal which is a kid friendly alternative to painful scarier options.Laser treatment for Plantar wart is well tolerated by even very small children (and big babies!). We combine it with special acid to treat warts
If you want us to remove the wart immediately, we can do this on your first visit to the office. We don't diagnose you at the first visit and tell you to come back later for treatment like some places! We can accomplish everything at one sitting. Depending on your upcoming vacation plans, sporting events, or work activities we are, however, more than happy to schedule the excision of the wart at a time that fits better into your schedule.
There are also very gentle topical medicines to treat multiple wart clusters (mosaic warts) on the foot for the very squeamish. We apply the medicine with a cotton tip applicator. These are gentle enough for even the smallest children or biggest babies!
OTC Plantar wart treatment
OTC wart medicines rarely work on plantars' warts, which are a different strain than those found on fingers or elbows. The skin is very different. Our acids are very different from drugstore medicines. We design them for the treatment of foot warts in strengths that only a Doctor can apply. That includes plantar wart medicine from grocery stores, plantar wart home remedy solutions like Clorox or apple cider vinegar, or the ever famous plantar wart duct tape treatment. Most of these merely delay real treatment from a Podiatrist allowing the warts to spread and multiple into mosaic warts, plantar warts cancer. You may ask are plantar warts contagious? Yes, very! Check the feet of all children in the house. Soon you will become a pro at spotting them earlier and smaller- making removal much less painful and easier!
Plantar warts hpv are caused by  the Human Papillomavirus  which has many different strains. This is the same virus that causes genital warts but it is a completely different strain.
Some Common Questions About Plantar Warts:
Are plantar warts on feet contagious? Yes they are contagious but not very contagious, especially prone are young children, teenagers, pregnant women and people over 65 yo. It likes moist environments like gyms or hotel bathrooms. Dry intact skin is a good barrier, so keeping feet covered and free of blisters and scratches are important. If your feet sweat a lot, that increases your chances of getting plantar warts.
What is human papillomavirus? It's the cause of hundreds of different kinds of warts all over the body.
Can you get plantar warts on your toes? We see hundreds of plantar warts on toes every week.
Can you get genital warts from a wart on your hand? No, these are two different strains. There are hundreds of different Human Papillomaviruses , but each prefers different skin. A foot or hand wart can't spread to genitals and genital warts can not spread to hands or feet.
Convenience—Swift
® Microwave immunotherapy wart
treatment times are considerably shorter than competing technologies.
Consistency—the Microwave energy used to generate heat during a Swift® treatment can be controlled with extreme precision. Treatments never vary.
Cleanliness—the non-ablative heat produced by the Swift® System never produces smoke. Our disposable applicator covers are easily changed between patients, eliminating the need for sterilization.
Confidence—a growing body of research and clinical evidence support the effectiveness of Swift® Microwave technology.
No dressings—the Microwave energy used during treatment does not break or otherwise damage the skin. Sterile dressings may be applied but are not necessary.
No anesthetics—treatments such as cryotherapy and cautery are intensely painful and require local anesthetics such as Lidocaine. In comparison, Swift® treatments are often described as mildly uncomfortable for a period of about 2 seconds. Normal activities can begin immediately after treatment.
No contraindications—the Microwave energy used during treatments is non-ionizing. This means that it's completely safe for all patients even kids.
Only minimal debridement—more invasive options sometimes require a high degree of lesion reduction prior to treatment. Only superficial debridement is needed to facilitate contact with the applicator head, and the Swift® generator does the rest. This not only enhances patient comfort but speeds treatment time as well.
Call Body Beautiful Laser Medi-Spa for wart treatment on fingers, elbows or other body parts…