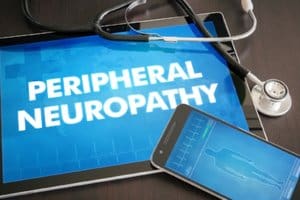 Signs of Diabetes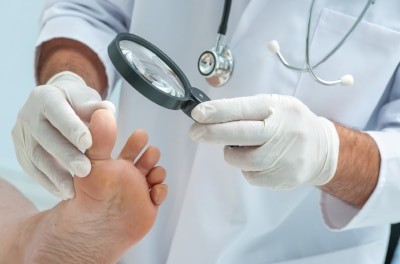 Common warnings signs of diabetes include:
Increased thirst.
Increased hunger (especially after eating)
Dry mouth.
Frequent urination or urine infections.
Unexplained weight loss (even though you are eating and feel hungry)
Fatigue (weak, tired feeling)
Blurred vision.
Headaches.
If you have several of these signs or symptoms of Diabetes, please make an appointment with your family physician and have a simple blood glucose test to determine weather or not you may have gotten types 2 diabetes. Sometimes a small change in diet or increased exercise can reverse this. But the longer you wait, the more difficult and involved treatment becomes. I any event, have your feet checked by a podiatrist
Don't let diabetic foot pain get in your way
We have same Day and Emergency appointments for Diabetics  with a diabetic foot ulcer available in one of our 4 foot clinics in Beaver County, Cranberry Twp foot clinics, or Podiatrist office in Moon Twp!
Prescription medication is only part of successfully managing type 2 diabetes. Diet, exercise, and lifestyle choices are just as important, but figuring out exactly what to do can be confusing.
Consider the following, much of which is accepted wisdom when it comes to managing the disease. These tips may seem helpful, but they can actually work against you.
Don't eat sugar free food- they are often filled with fat and chemicals
Don't replace meals with energy bars.
Don't over supplement.
Fruit juice is all sugar- eat fruit instead.
NO diet soft drinks!
Low fat and no fat foods often have more carbs and sugars.
Skip those 100 calorie packs of snacks- there is nothing good for you in them, and it takes away from healthy food being eaten!
For these and other tips, follow us at Beaver Valley Foot Clinic