Beaver Valley Foot Clinic
CHILDREN'S
FOOT CARE
Children's Foot Care – Serving the Greater Pittsburgh Area
KIDS FEET CARE
At Beaver Valley Foot Clinic, we think kids are more than just small people…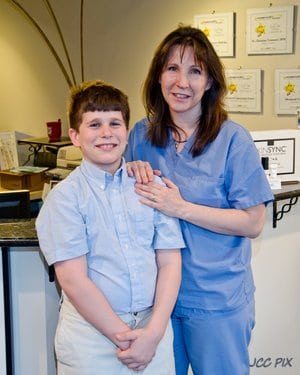 At Beaver Valley Foot Clinic, we think kids are more than just small people. "As a mother of 5, I realize that kids come in with their own concerns that have nothing to do with that contagious wart on their foot or the infected ingrown toenail they have managed to hide from you. "
Certain foot problems are only seen at certain ages and you want a foot doctor that recognizes and understands this. This is especially true in child athletes. And treating children's feet effectively also requires listening to them and gaining their trust. It takes time to form that bond, Dr Christina is willing to take that time with your child. She has also invested in some very specialized kid friendly equipment [like painless lasers to kill plantars warts] that also carry over to the bigger babies in your life.
Childrens Foot Problems and Treatments
Plantars wart
Lasers used to treat warts is relatively new in Pittsburgh. Laser wart treatment was unheard of even several years ago. The laser we use is gentle enough for treating kids warts, but powerful enough to make mom very happy. As of Sept 2016, we are the first to have the new "double tip" laser for treating warts which can penetrate deep into the wart ,cutting treatment time in half. Plantar wart laser treatment is relatively painless and requires no anesthesia and does not cause a burn.Your child can be back at dance class or soccer immediately afterward.
Nothing hurts more in gym class or in soccer shoes than an ingrown toenail! Every step is excruciating. Add an infection from your child picking at it and then a week of festering after they hid it, a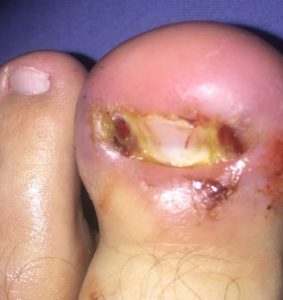 nd you've got a real kid emergency on your hands. At Beaver Valley Foot Clinic we reserve same day appointment slots just for such a foot care emergency. Actual treatment time is quick and painless so your child is back to school and out on the field immediately. There is also a special permanent procedure for those stubborn recurring ingrown toenails.
Children's FootCare – Flat Feet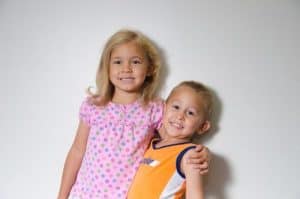 Kids grow so quickly that replacing those $500 custom orthotics every year just won't happen. That's why at Beaver Valley Foot Clinic we carry a full range of arch supports for kids in all children's sizes at less than 1/10th the price of custom orthotics for children. There are certain specific times custom arch supports are necessary, but let the doctor tell you when that is, and not a salesperson at the good foot store. Your child can actually try on several styles to meet their shoes style and activity at a price you can't even find online.
Foreign Bodies
Let's face it: Kids run around barefoot. When you need that piece of glass or a wood splinter removed from your child's feet, you can trust Dr Tina to be patient and gentle and alleviate their fears about their treatment.

Plantar Fasciitis and Achilles Tendonitis
These painful foot conditions in children used to be rare; but now with year round sports and being on 3-4 soccer teams at once, and football conditioning started in July [that's all my kids), I see it a lot more often. First we determine whether or not there is any tear or rupture of the plantar fascia. Then we determine the proper accommodative footwear and inserts and appropriate level of activity based on your child's foot injury. We end with prevention training going forward.
Growing Pains
Growing pains in children 8-13 are real. Sever's Disease, calcaneal apophysitis and osteochondroses are the medical terms for this condition. This is seen most often when your child has had a growth spurt or started spring or fall training. If his or her heel hurts after sports, or he/she wakes up in the middle of the night with heel pain or cramps, bring them in for an evaluation. Children's arch supports are available in kids sizes and at a reasonable affordable cost 
Smelly Feet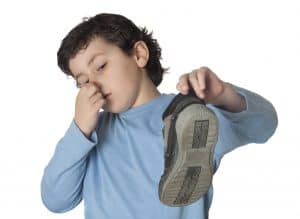 If your childs shoes can clear a room, we can help. We have very specific products, which are child safe and natural to control the many aspects of thi
s problem.
The basics of intoeing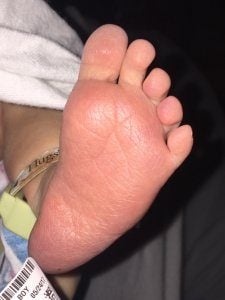 Pigeon Toe Intoeing is a condition when the tips of the feet are rotated inwards towards each other instead of pointing forward. It is commonly found in children and can affect walking. The majority of cases of intoeing found in children under the age of ten corrects themselves
Need more information about Pediatric Foot Care?
Call now to schedule an appointment  878-313-3338