Beaver Valley Foot Clinic
Podiatrist Cranberry Township
Cranberry Township Foot Doctor – Podiatrist in Butler County
OUR OFFICE
Cran-mar Plaza
20555 Rt. 19
Cranberry Township, PA 16066
724-772-FOOT (3668)
HOURS
8 a.m. – 5:30 p.m
Beaver Valley Foot Clinic accepts most insurance plans.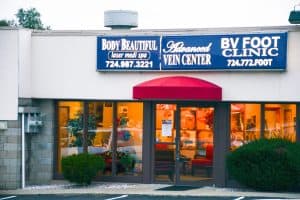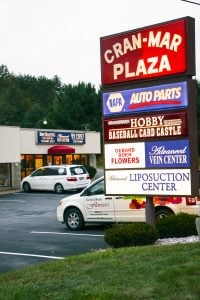 Help for Heel Pain in Cranberry Twp, PA!
Have an infected ingrown toenail, Cranberry Pa? Your feet shouldn't stop you from living your life the way that you want to. If you are experiencing foot pain, call Beaver Valley Foot Clinic in Cranberry Township. Dr. Tina Teimouri, a board-certified podiatrist, Cranberry Twp, and her staff can help you find foot relief using non-invasive procedures, surgery, and orthotics. She uses high-tech equipment that will get you on your feet and moving again!
what we treat:
While Dr. Teimouri uses many non-invasive treatments to provide relief from her patients' foot pain, she is also a foot surgeon who will operate on more serious problems, including hammertoes, neuromas, and bunions. She often uses radiosurgery, which is a way to remove extra tissue around toenails and is also used to quickly remove stubborn Plantar warts. Additionally, Dr. Teimouri provides custom orthotics, including arch support, for her patients.
Common Related Issues
Varicose Veins. If you have small lines running down your legs or around your ankles where the veins are, you probably have varicose veins. This is a very common problem for women that can become painful the longer these "spider veins" are left untreated. Dr. Teimouri can treat varicose veins quickly in her foot clinic Cranberry township PA office with a procedure that takes less than half an hour.
Toenail Fungus. If your toenails are yellow and thickened, you may have a Fungus. This problem can be fixed easily using a state-of-the-art laser to kill the fungus and allow normal growth once again in the nail.
Cosmetic Laser Hair Reduction, Tattoo Removal. As the art of tattooing has become more popular, so have tattoo removal services. Dr. Teimouri uses a fast laser treatment called the r20 Technique that can remove a tattoo in just a fourth of the time that it usually takes. The Picosure laser for tattoo removal is the top rated laser tattoo removal device and the industry Gold Standard.
---
Serving these areas:
Wexford 15090, Baden 15005, Ellwood City 16117, Zelienople 16063, Portersville 16051, Butler 16001,16002, Ambridge 15003, Connoquenessing 16027, Beaver Falls 15010, Evans City 16033, Prospect 16052, Bradford Woods 15015, Sewickley 15143, Gibsonia 15044, Lyndora 16045, Allison Park 15101, Mars 16046, South Heights 15081, Meridian 16001, Glenshaw 15116, Ingomar 15127, Ellport 16117, Callery 16024
 DISCLAIMER: email and contact forms are not Monitored for emergencies; if you are having an emergency call 911. Existing patients please call our office directly with any important questions.