Atopic dermatitis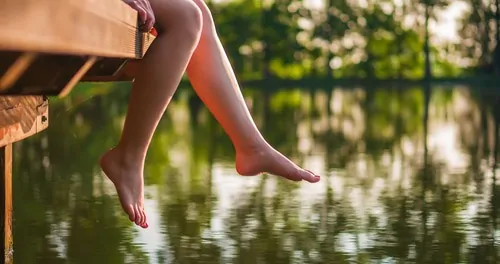 Atopic dermatitis is a common form of eczema often seen in young children. The exact cause of the condition is unknown, but one can see a strong link with genetic factors, and some environmental involvement.
Atopic dermatitis appear on multiple parts of the body, such as the hands feet or face, moreover it is especially common in infant exposure. The symptoms include dry, scaly and itchy skin, and constant irritation on the affected areas from scratching can lead to scarring of the affected area. Many patients with allergies have eczema, however, allergies is not the cause. Physicians, like podiatrists, prescribe topical steroids to lessen the symptoms.
Eczema (Atopic Dermatitis)
If you have red, scaly patches of skin it may due to eczema, which one may mistake for simply dry skin. This common condition can show up anywhere on the body, causing skin to become dry, thick, and cracked.  You can see atopic dermatitis on any part of the body, further, hands are particularly vulnerable.  Babies with it have crusty spots on the cheeks and chin.  
Children with eczema often outgrow it, alternatively, adults who never had it can get it also.  Doctors don't know the exact cause.  Experts think that a mix of genetics and environmental factors come into play.   
Environmental factor include exposure to:
Wool

Perfume

Soap 

Chlorine and Cleaning Products

Makeup

Cigarette smoke
You might experience these symptoms:
Red and irritated, or swollen skin

Oozing or crusty skin

Scaly or rough patches (feels like leather)

Severe itching
In March of 2017, a new treatment was approved by the FDA to treat adults with moderate-to-severe eczema that are unable to use or have failed to find relief with topical treatments. Regeneron's Dupixent (dupilumab) is an injection used clinically on over 2,100 adults, most importantly it was found to significantly reduce or completely clear up the skin after 16 weeks of treatments. To clarify, use it in conjunction or in absence of topical treatments.
Contact dermatitis and seborrheic dermatitis are forms of eczema.