Orthotics and Arch Supports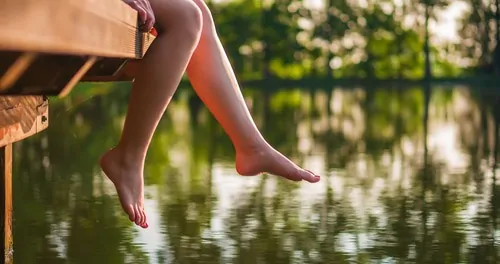 . A Doctor
ORTHOTICS
Prescribed orthotics and insoles are often covered by your insurance when distributed by a podiatrist!
Arch supports help prevent plantar fasciitis and treat heel spur pain
We now offer CROCS , Spenco Sandals, & OTC Arch Supports that you can try on!
When considering an arch support or orthotic insole device, go to a podiatrist to be evaluated. Visit a Foot Clinic not a salesman at the Good Feet Store. Have a thorough bio-mechanical exam. Evaluate specific joint motion and gait pattern as it pertains to the lower extremities. ie. heel pain, your foot type, muscle strength, arch pain, heel spurs found, age, shoe gear and activity level will also help properly prescribe your arch supports or foot orthotics Pittsburgh!
Benefits of Custom Orthotics
Tailored to your activity and foot type
Prevents further damage to your foot from abnormal motion
Custom made – to provide maximum comfort
Helps alleviate heel spurs and arch pain
Covered by many insurances
Arch supports and Orthotics come in Rigid, Semi-Rigid, Soft/Flexible and dress shoe. Ask your doctor about the right style for you.
Orthotics and Arch Supports
What is an arch support? An arch support is foot pad or heel insert purchased OTC or by shoe size from your local podiatrist.
What is an orthotic device? An orthotic device is a custom-molded, individually designed shoe insert or ankle brace.
What are Orthotics used to treat?
Plantar fasciitis- a common painful inflammation of the sole of the foot. It often causes pain

first thing in the morning.

Metatarsalgia- or stress fractures a painful foot disorder that affects the bones and joints at the ball of the foot or top of the forefoot.
Arthritis- Like a stiff big toe joint and affects joints of the foot
Diabetes- usually get softer accommodative supports. This relieve pressure and friction to a diabetics delicate skin. This may often requires custom shoe modifications or custom-built footwear.
Achilles tendonitis– painful foot disorder at the back of the heel where then tendon attaches.
Arch Support Sandals

Orthotics to treat back pain
Back pain is very hard to treat and often has many causes. It is influenced by many factors that we can't control like genetics, previous injury, or work requirements. For these reasons, orthotics or heels lifts may  or may not help alleviate at least some of the symptoms. They are often prescribed for back pain. A leg-length difference, which causes alterations all the way up the leg to the back is one example.
Preventing or treating the overuse injuries of the lower body: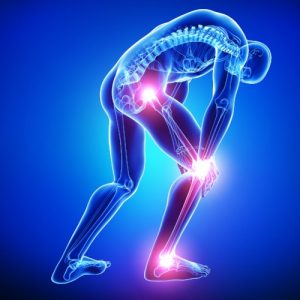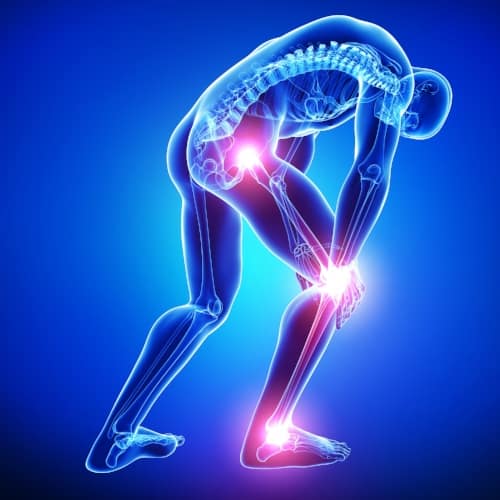 Overuse injuries from walking or standing jobs cause arch pain. Repetitive strain injuries from working out too much are another common cause. Heel spurs often afflict runners, walkers, and hikers.
Biomechanics are one factor. However, the main problem with most repetitive strain injuries is… repetitive strain . That is, your body parts would feel the overuse and strain even if your biomechanics were fine. Our orthotics are made using a plaster cast of the foot then sent to a lab where your own personal pair of custom orthotic inserts will be created. The devices are custom made for your feet. Just as contact lenses or glasses improve vision, orthotics will help your podiatrist improve the way your foot functions.
Biomechanics, Gait Analysis & Orthotics
At Beaver Valley Foot Clinic we focus on providing the latest technology and expertise for the treatment and prevention of injuries, including:
Radiographic and biomechanical assessment of foot and ankle disorders
Clinical assessment of quality and causes of lower limb pain
Prescription of corrective foot orthoses for the realignment of joints in the foot and lower limb.
Advice and modification of diabetic insoles to offload pressure, running shoes, soccer cleats, and other sports footwear. You'll get optimal fit based on the style of shoe you wear and an inexpensive shoe insert that rivals expensive prescription custom orthotics often costing over $600 elsewhere.
Rigid orthotics versus Flexible orthotics:
For most active younger  patients (30-60 years old) most podiatric doctors recommend semi rigid or semiflexible custom orthotics capable of absorbing shock and adapting to the ground. Rigid insoles don't allow for the normal motion around the subtalar joint.
Orthotic Styles Available
We offer a full range of orthotics including:
Rigid and carbon fiber
Semi rigid
Semiflexible
Accommodative or soft orthotics
full length and metatarsal length devices and topcovers
Sports orthotics
Mens leather lined suit orthotics
'Dressthotics' or Slimfit Fashion orthotics
Light and thin carbon cycling orthotics
Diabetic insoles
Running orthotics – casual, marathon and racing
Arch support sandals
'Kidthotics' or Children's Orthotics
We carry custom made orthotics,  OTC arch supports, orthotics shoes, arch supports for flat feet, inserts for plantar fasciitis, Orthotics for sandals, flip flops with arch support, slippers with arch support and many more! We are your orthotics doctor!
Caring for your Orthotics Pittsburgh
You may gently wash your orthotics with warm water and soap-  heat can cause damage. Completely air dry before reinserting into shoes so mold and mildew don't grow.
if you notice a bad foot odor or if your devices smell, you may have athletes foot or what is medically called ' tinea pedis'. If you have hyperhydrosis this is especially common. That means your feet perspire a lot.  The moisture provides the perfect environment for the overgrowth of foot fungus. Let your podiatrist evaluate the cause and to see what can be done to treat it. Often treatment can be as simple as an antiperspirant cream after showering or an anti fungal cream before bed. That is why correct diagnosis is necessary.
FAQs:
What do arch supports do?
Orthotic devices in Moon Twp frequently treat various conditions of the foot and ankle.
How much do custom inserts cost? Costs range from $70 to more than $600. The $70 arch supports are barely a customized shell and while they are better than $20 OTC inserts, often do not control the motion as needed. The $5-600 spent at places like a good foot store make many podiatrists cry. They are off the shelf; often misfit by an improperly trained salesperson with no medical background and can do more harm than good.  Anecdotally there will be successes, but this is very over priced. At our office we cast patients in plaster and make a mold of their foot and send this out to a special podiatric orthotic lab and never charge more than $300. So if you have a high deductible and want custom  made by a Podiatrist, this would be your best deal.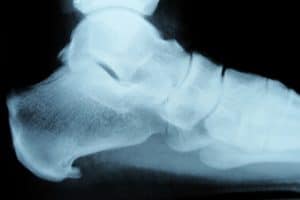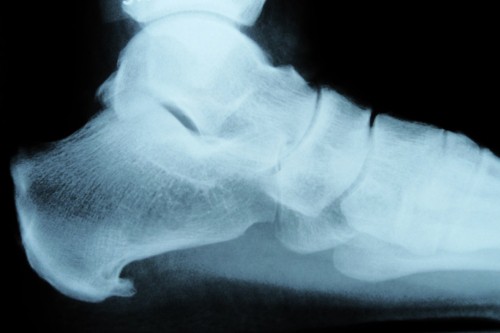 Many insurance companies do cover custom orthotics Pittsburgh. OTC or off the shelf "arch supports" are not covered. Insurance companies require the provider to first make a mold of the patient's foot. Second, create a custom made device in the lab. This will control certain biomechanical or congenital or acquired foot deformities.
What can I do if I find my custom orthotics are too hard? Your foot clinic in Sewickley can add a soft top cover. Before you get your orthotics inserts, you can ask your podiatrist to order them with a soft layer on top.
Highmark Medical Policy Bulletin:
Foot orthotics are covered only if a member's contract benefit and when a Doctor prescribes them for these conditions:
Calcaneal spur (726.73)
Achilles tendonitis (726.71)
Hallus rigidus (735.2, 755.66)
Calcaneal apophysitis (732.5)
Plantar fasciitis (728.71)
Posterior tibial insufficiency (Posterior tibial tendon dysfunction)
Chondromalacia of the patella secondary to pronation deformity of the foot
Degenerative joint disease (715.17, 715.27, 715.37, 715.97)
Sever's Disease (732.5)
Metatarsus adductus in children (754.52-754.53)
Limb length discrepancy (736.81)
Pes cavus deformity (754.71, 736.73)
Clubfoot (736.71, 754.51, 754.70)
Hammertoe digit syndrome (735.4, 755.66)
Tibialis posterior tendonitis (726.72)
Symptomatic intractable plantar keratosis
Neuroma (355.6)
Tibialis anterior tendonitis (726.72)
Symptomatic hallux valgus (735.0, 755.66)
Status post recurrent ankle sprain with high calcaneal varus
Status post foot surgery for continued correction (e.g., surgically treated fractures)
Rheumatoid arthritis (714.0-714.2, 714.30-714.33, 714.4, 714.81-714.89, 714.9)
Foot care products purchased over-the-counter without a prescription, e.g., premolded arch supports, (L3040-L3090), do not meet the definition of foot orthotics. Insurance does not cover them.
We carry both custom made and OTC arch supports.
Foot Soldier Shells
The average custom foot orthotic by shoe size, available in three rigidities.