Beaver Valley Foot Clinic
MEET YOUR TOP PITTSBURGH PODIATRIST NEAR ME
About the Foot Doctor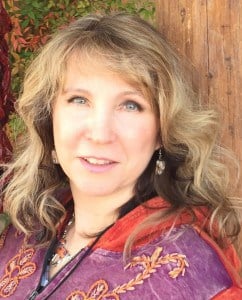 Local Podiatrist near me Dr. Tina has been treating patients with ankle sprains, ingrown toenail, broken toes, heel pain and heel spurs, hammertoes, ulcers, corns, calluses, diabetic wounds. Dr. Tina has been treating patients with ankle sprains, ingrown toenail, broken toes, heel pain and heel spurs, hammertoes, ulcers, corns, calluses, diabetic wounds & diabetic neuropathy symptoms and other painful foot conditions since the 1995. Dedicated to offering the most modern advances in podiatric services, Dr. T is a Podiatrist- Pittsburgh area. She is a source for ground breaking treatment like Radio-Surgery, Extracorporeal Shock Wave Therapy, and Cryosurgery. Dr. Teimouri – Podiatrist Near Me -is a member of the American Podiatric Medical Association. She is also Board Certified by the American Board of Foot and Ankle Surgery and American Board of Podiatric Surgery.
She does various seminar lectures about Cryostar Cryoanalgesia Systems and is a Certified Cryostar Surgeon. Being an ESWT certified instructor, Extracorpal Shockwave Threrapy, for the treatment of Plantar Fasciitis or heel spur syndrome.
The old-fashioned way: You will take a step back in time, to a time when a patient received unhurried one on one care from their personal care provider. Receive the most advanced footcare, this is Dr. Christina Teimouri's way.
Professional memberships of our Podiatrist:
American College of Phlebology
Board Certified by the American Board of Foot and Ankle Surgery
American Board of Podiatric Surgery
Pennsylvania Podiatric Medical Association
American Society of Laser Medicine and Surgery
American Podiatric Medical Association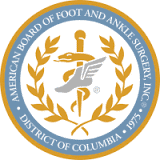 Whats the Training of a Podiatrist Near Me?
Podiatrists and medical doctors alike undertake a four year post graduate training program. Then, just as with medical doctors, podiatrists then choose a specialty, with the only caveat being that it has to do with the treatment of the foot, ankle, lower leg, or some combination thereof. Podiatrists must complete residencies just as most other types of doctors do. As a rule of thumb, podiatrists receive training in the general medical principles of the body as a whole, but are licensed only to treat the lower extremity.
A podiatrists, or foot specialist, residency is typically three years in length, but can be much longer. This reflects the nature of what the podiatrist will do upon graduation, and the podiatric scope of practice is large indeed. It covers completely non-invasive treatments such as orthotic inserts. Podiatrist perform minimally invasive treatments like wound care and removing corns and calluses. They do fully fledged open surgical procedures such as joint reconstructions.
Doctor of Podiatric Medicine (DPM) =Best Foot Doctor near me!
Only podiatrists have the title Doctor of Podiatric Medicine, and will have the initials "DPM" after their name, i.e. Dr. William Smith DPM. They receive extensive training in caring for the foot, ankle, skin a
nd some of the muscles and tendons of the lower leg.
The above three components are generally known as the lower extremity. By training and clinical experience,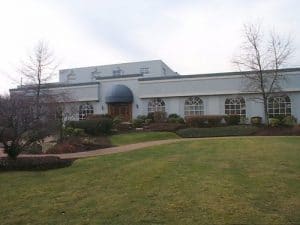 podiatrists are uniquely qualified to treat this area, and are widely regarded as the authority on medical care of the lower extremity. Podiatrists are formally recognized as physicians by the United States government.
Pittsburgh podiatrists are the best doctors in the diagnosis, treatment, and prevention of diseases, injuries, and other medical conditions of the lower extremity. For the purposes of this definition, the lower extremity consists of the foot, ankle, skin conditions and most of the muscles and tendons of the lower leg.
What does a podiatrist do?
A Pisstburgh podiatrist, known as a chiropodist in some countries, diagnoses and treats all conditions of the foot, ankle, and associated structures of the lower leg.
These Foot Doctors are medical specialists who receive training designed to treat a wide variety of issues, and employ options ranging from completely non-invasive, such as fitting patients with orthotics, to highly complex and invasive surgeries designed to correct deformities and reconstruct the foot after trauma.
Is there any difference between a podiatrist and a chiropodist?
No. Podiatrist is the more modern term, and is used almost exclusively in English speaking countries. In other countries, the term chiropodist is sometimes still used.
What criteria should I use to choose between a podiatric surgeon near me and an orthopedic surgeon for my foot or ankle procedure?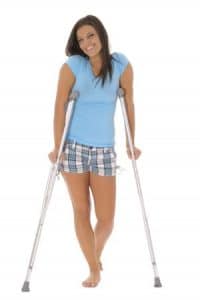 Whatever the surgical procedure being performed, a properly trained, experienced podiatric or orthopedic surgeon will achieve the same successful outcome. This is due to their highly similar training: both sets of professionals are using the same general surgical principles and much of the same equipment.
In all cases, the patient should choose a doctor that they're completely comfortable with. This surgeon should have lots of experience performing the procedure in question. It always pays to research these providers before choosing, and online reviews and personal recommendations are very valid criteria. It sounds simple but it's true: you want a surgeon with a lot of satisfied patients.
This being said, for a complicated foot or ankle surgery, it may be wise to choose the podiatric surgeon. While orthopedic surgeons do operate on feet and ankles regularly, the intensely focused training of podiatric surgeons is often desirable.
Podiatric Scope of practice
United States of America
In America, the scope of practice varies from state to state, with most of the variances dealing with prescribing controlled medications, ordering and administering anesthesia, and surgery. As an example, Section 2472 of the State Medical Practice Act in California allows Doctors of Podiatric Medicine (DPMs) to diagnose and treat nearly all medical issues affecting the foot, andke, and some of the lower leg (the muscles and tendons of the lower leg can be treated, but not with surgery). Compared with the scope of practice of other specialties, the podiatric scope is very broad.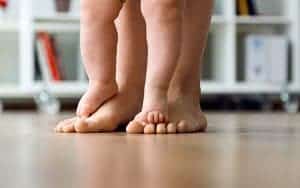 Today's podiatric doctors are the most qualified medical professionals in treating diseases and conditions of the foot and ankle. Many sub-specialtie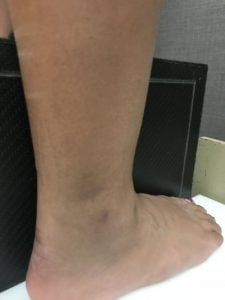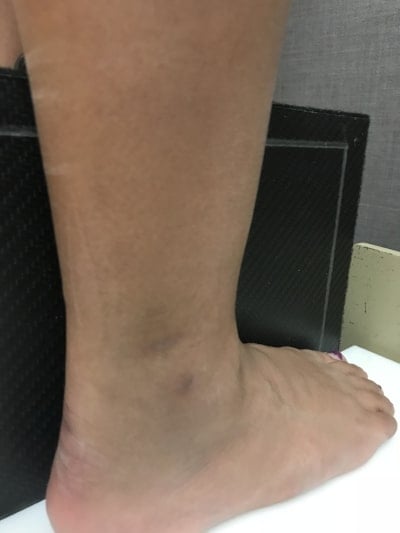 s exist, such as sports podiatry, dermatology, and pediatric and geriatric podiatry, yet all podiatrists share some core functions and:
Perform orthopedic podiatric surgeries
Perform some cosmetic and reconstructive surgeries, including minimally invasive "microsurgeries."
Both order and utilize a wide variety of anesthetics and sedation medications.
Perform complex medical histories and physical examinations (H & Ps) pertaining to conditions outside of the foot, ankle, and lower leg.
Write for prescribe medicines
Manually realign fractures, i.e. bone setting
Fit patients for shoe inserts such as insoles and orthotics, They can also fit casts and prosthetics as appropriate.
Perform physical therapy as it relates to the foot, ankle, and muscles and tendons of the lower leg
Order, take, and read plain film X-Ray studies, Ultrasounds, and MRIs as they pertain to the foot and associated areas
Coordinate care with other medical providers
Prior to their medical education, DPMs receive 4 years of undergraduate education, usually in the sciences such as biology. American podiatry programs are 5 years in length, with the last year being a residency at one of the 9 podiatric colleges in the country. At the end of this process, these doctors receive the DPM credential.
Podiatry in the United States
Primary care for the foot and ankle is usually provided by either podiatrists (DPMs) or orthopedic surgeons, medical doctors or osteopaths who specialize in performing joint surgeries.
In terms of course content, the first 2 years of podiatry school highly resembles that of a medical doctor or osteopath, with an obvious emphasis on the foot, ankle, and lower leg. Before their medical training begins, however, all podiatrists must have completed at least 90 credit hours of undergraduate study, with most podiatrists to be receiving Bachelor of Sciences degrees in majors such as biology and chemistry. After their undergraduate courses, all podiatry candidates must take the Medical College Admission Test (MCAT). Once accepted into a podiatry program, the candidate completes at least another 4 years of graduate study.
Podiatrist Schooling
Once the 4 (or more) years of basic podiatry study is completed, it is followed by a surgical residency. As of 2013, all accredited podiatry programs must have at least 3 years of such  post-doctoral training. Common rotations include general surgery, orthopedic surgery, physical therapy and rehabilitation, sports podiatry, general and internal medicine, and plastic and reconstructive surgery. This list isn't exhaustive, and there are many more such sub-specialties.
Further post graduate fellowship training is also available for such specialties such as pediatric and geriatric podiatry. As a matter of general practice, podiatrists work closely with other allied health professions such as medical doctors and osteopaths, inter-referring as the case dictates.
Once the podiatrist has completed her residency, she may choose to get board certified by several specialty boards. Most notable among these is the American Board of Podiatric Medicine and the American Board of Foot and Ankle Surgery. The American Board of Podiatric Medical Specialties (ABPMS) has been giving such advanced certifications since the late 1990s, and all such credentials are widely recognized across the medical professions.
Podiatrist Board Certification
Included within the American Board of Podiatric Surgery, graduates can apply for Board Certification in specialties. These include such as foot surgery, reconstructive surgery, hind-foot surgery, and ankle surgery. First one (or more) of these certifications is obtained.  DPMs can then sit for further certification in various branches of reconstructive and plastic surgery. Although these additional credentials are desirable, most insurance plans do not require them in order to reimburse the cost of medical procedures.
Those DPMs certified by the American Board of Podiatric Surgery (ABPS) have received a similar caliber of training as that of MD and DO specialists. The two main surgical certifications granted by the ABPS are Foot Surgery and rear-foot and ankle reconstructive surgery, known as RRA. The Foot Surgery credential is a prerequisite for the RRA credential. Certifications granted by the ABPS require a written exam, as well as a required number of actual surgical procedures performed under the appropriate supervision. Further still, a final oral examination is given at the end of the process.
Our Podiatric Clinic near me
Most doctors of podiatry have a solo practice. Even so, some podiatrists are joining to form multi-practitioner group practices. Another increasingly popular approach is  the multi-specialty practice. This includes podiatrists working in conjunction with other specialist practitioners, most often orthopedic surgeons and physical therapists.
We have a multispecialty group practice. Our specialists who work closely together to make sure your needs get met and nothing slips through the cracks.
Many podiatrists become government workers. The Veteran's Administration is the best example, and employs thousands of podiatrists across the country. Other government agencies who hire podiatrists include the various outreach programs which give care to the underserved and underinsured. Examples of this are the Indian Health Service (IHS), The Community Health Center (CHC), and the Rural Health Centers (RHC).
Veteran Podiatrist Near Me
We are proud to take care of many of our vets in a timely fashion with high quality podiatric care. When local VA's are without a podiatrist they call us and we get them right in!
As alluded to earlier, many podiatrists have a mostly, or solely, surgical practice. Some of these DPMs are highly specialized, i.e. dealing with the complications of diabetes or reconstructive surgery. As surgical procedures have gotten better, many podiatrists are opting to specialize in minimally invasive surgeries. These have become effective enough to deal with conditions such as hammertoes, which used to require hospital surgery. All of these surgical specialties share the goal of preserving the biomechanical integrity of the foot, maximizing function. In some cases, a DPM is even the Chief of Surgery of both public and private hospitals.