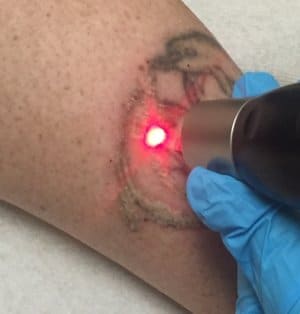 https://bvfootclinic.com/laser-for-feet-and-legs/
Removing a Leg Tattoo
Here at Beaver Valley Foot Clinic, we are one of the few few premier offices with cutting edge Pico Technology to remove tattoos from your leg with laser, Cranberry Twp, PA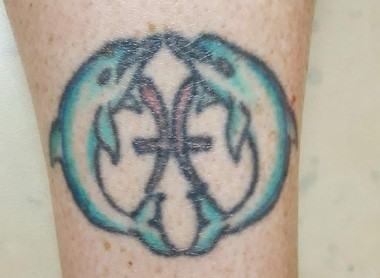 original tattoo, Day 1 with red, blue, and black ink, about 20 years old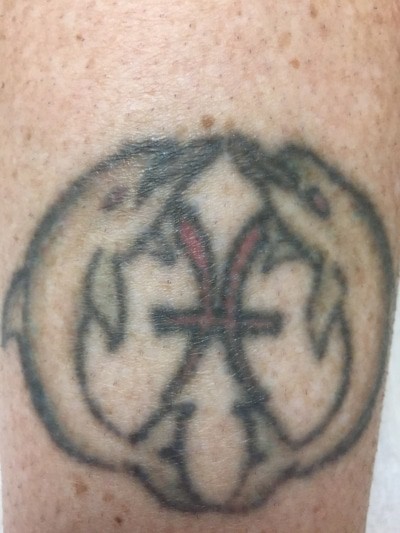 After only one treatment, blue is already gone! Some colors are easier to treat than others, and blue is the easiest color to remove from an old tattoo. Often in just one visit! Red is one of the more difficult pigments to remove, and our technicians are able to change the settings during your treatment with the Picosure laser, to remove stubborn colors.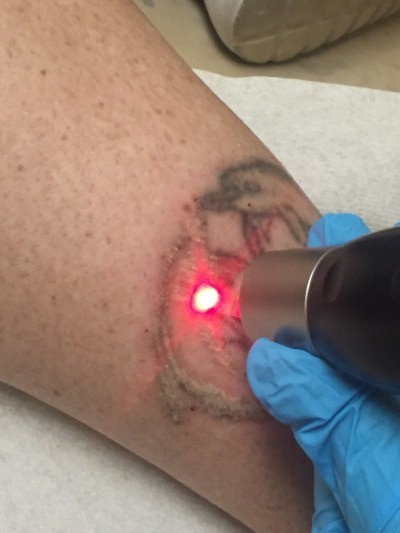 Removing a Leg Tattoo? Call Beaver Valley Foot Clinic to remove your foot and lower leg tattoos with a laser 878-313-3338   Not feeling that tattoo you got as a teen?   Picosure Laser Tattoo Removal & Laser Hair Removal available at Body Beautiful   Below the knee foot and ankle tattoos can be removed with laser comfortably at Beaver Valley Foot Clinic.  To have any body part treated with laser tattoo removal. We are one of very few Pittsburgh tattoo removal clinics with the PICOSURE Laser tattoo removal system which removes more colors in less than half the time! Call Body Beautiful 724-987-3221 for an appt!
Tattoo Removal: A Timeline
How many sessions does it take to remove a tattoo?
One common misconception out there is that it only takes one session to remove a tattoo. Many people come into the office with this idea in mind. Even when using the ultramodern Picosure laser, most tattoo removals will take an average six to twelve sessions to fully remove a tattoo. This, of course, depends on the size, shape, and location of the tattoo. The Picosure laser is state of the art technology and the pinnacle on advancements in tattoo removal.