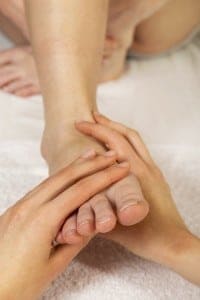 Extracorporeal Shock Wave Therapy
Extracorporeal Shock Wave Therapy (ESWT) is an emerging treatment for chronic plantar fasciitis. Plantar fasciitis is an irritation to the tissue forming the arch of your foot. It causes sometimes severe pain in the arch and heel of your foot. In general, treatments for this condition can be simple, but sometimes, more aggressive forms of treatment are necessary to relieve symptoms. Surgery can be a last resort for people who have not responded to other treatments for plantar fasciitis, but this surgery doesn't always have a high success rate and can have potentially complicating side effects.
Extracorporeal Shock Wave Therapy (ESWT) is becoming a viable treatment option for patients with chronic plantar fasciitis. ESWT delivers shock waves to the areas affected by plantar fasciitis. These shock waves cause trauma to the tissue and then induce a healing reaction by the body. This microtrauma, as it is called, stimulates a repair process and will therefore relieve symptoms.
There are two forms of ESWT. One produces a low energy shock-wave and the other produces a high-energy shockwave. The low-energy treatments are done in a series of at least 3 visits to a foot clinic and do not produce much, if any, pain. However, the high-energy treatments, while completed in only one visit, produce much more intense pain and require some sort of anesthesia.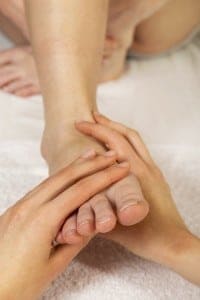 Beaver Valley Foot Clinic offers ESWT as a treatment for plantar fasciitis. Contact us to discuss this procedure. We will work together to determine if ESWT is the right treatment for you and your plantar fasciitis.
Call 878-313-3338