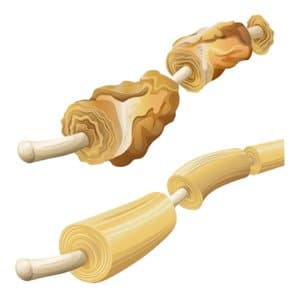 How to treat foot tumors…in Pittsburgh
Ganglion Tumors, Mucoid Cysts, Neuroma Treatment
The fact that most tumors of the foot are benign can be a problem- we rely on statistics instead of making sure. If you have a foot tumor, please have it checked out. It may be much simpler than you thought to easily remove it!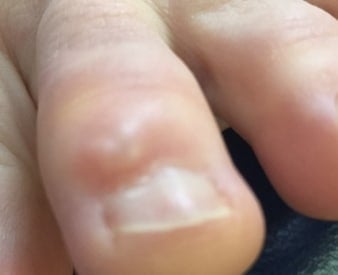 #1 A digital mucoid cyst is often found near a nail bed, or on the toe. It can become irritated by shoes and the skin is fragile and can easily break open, making infection a common complication.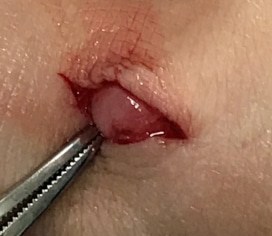 This is a small soft tissue tumor near the ankle, on a foot. It was located just under the skin and was easily removed in a matter of minutes with just three tiny stitches. Patient was back in regular shoes and normal activities in under 2 weeks.
3cm large ganglion on the lateral size of the midfoot. Despite being drained multiple times, the tumor recurred and grew to the point that it made shoes uncomfortable. Removal was accomplished in under a half hour in the office.
Think you have a Foot Tumor?
READY TO SCHEDULE AN APPOINTMENT to have your tumor or cyst evaluated?
Call us today 878-313-3338 to schedule at any of our four Podiatry Clinics in Beaver, Butler, or Allegheny County locations, including Podiatry offices Moon Township, Ambridge, Cranberry Township's full service Podiatric office and our newest Foot Clinic, Beaver, PA
Call now to talk to a foot care specialist 878-313-3338 ( FEET)