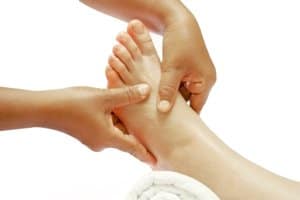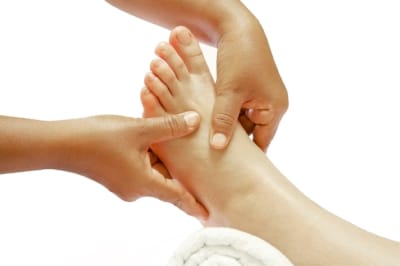 Pain in the top of the foot when standing or walking? You may have a stress fracture, Pittsburgh!
Being on your feet all day, places stress on the bones of the foot.  Sometimes forces are  repetitive, and beyond what the bones of the foot can withstand. This is when damage to the bone gradually occurs. At first pain may come and go with activity. If left to go on long enough, a stress fracture can occur
Causes of a stress fracture of the foot

A stress fracture of the foot may occur slowly, over time,  with an increase in normal activity or working on a haqrd surface. They often occur in the spring, after sitting all winter and you may start a new walking program when the weather turns nice, or you go outside and work on ladders, or cut grass. A third common aggravating factor is a jump or fall from a height, or running.https://bvfootclinic.com/fractures/
Signs and symptoms of a stress fracture of the foot
Localized pain in the foot, usually pain on the top of the foot (over the metatarsal area) that increases with activity and decreases with rest, is the number one symptom of a stress fracture. As symptoms worsen, you may even start to limp during your work or other activity and may have to stop and rest due to pain.
Local swelling, when compared to your other foot, is also a common sign of stress fractures.
Diagnosis of a stress fracture of the foot
Your local podiatrist in Center Twp, PA can help determine if you have a astress fracture or not. Xrays may hint at a problem, but are not always sensitive. A thorough clinical exam by your local podiatrist, Pittsburgh, often best helps you determine if this is your problem, and how to correct it
Prognosis of a stress fracture of the foot
It is possible to completely heal a stress fracture, but it often take up to 16 weeks, or even longer. With proper treatment, the pain can often be gotten under control in 2 weeks or so. Immobilization is key and prevention going forward will keep it from returning as soon as you resume activity.
Treatment for a stress fracture of the foot
At Beaver Valley Foot Clinic, we offer you many personalized options based on your job requirements, body limitations like sore hips or knees, and comfort. Orthotics or arch supports after treatment are important to prevent recurrence.
READY TO SCHEDULE AN APPOINTMENT?
Call us today 878-313-3338 to schedule at any of our four Podiatry Clinics in Beaver, Butler, or Allegheny County locations, including Podiatry offices Moon Township, Ambridge, Cranberry Township's full service Podiatric office and our newest Foot Clinic, Beaver, PA
Call now to talk to a foot care specialist 878-313-3338 ( FEET)