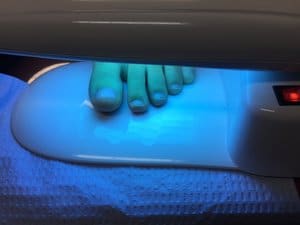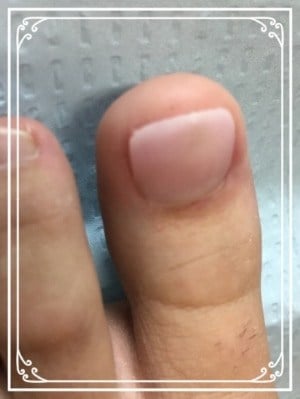 Yes! You can get Nonacrylic fake toenails applied in Pittsburgh Area Beaver Valley Foot Clinic Locations! Keryflex nails are very safe, and beautiful. We have 4 locations to choose from for toenail reconstruction near me.
Unlike acrylic toenails, our prosthetic toenails are constructed by a special resin that will not damage, but rather protect the nail growing underneath.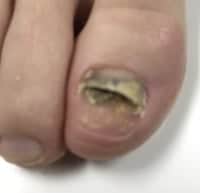 image fake nail before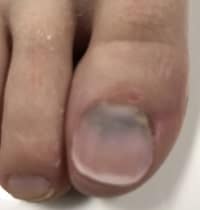 Fake toenail
Acrylic toenails allow water to soak through the nailplate and actually rot the nail underneath, creating the very moist environment that often causes nail fungus to begin with. Kerynail artificial toenails are waterproof and protect the nail as it grows out. Topical antifungals are available in our Pittsburgh area foot clinics to apply daily as the new nail grows in, blocking out the fungus that was previously invading it.
In a comfortable 15 minute foot clinic procedure, our secret weapon-Tiffany-creates the most beautiful toenails made from resin. She is a true artist with Kerynail toenail restoration. These are some examples of her work above and below!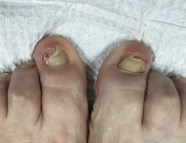 KeryFlex Nail Restoration is a painless, in-office application that restores the appearance of an individual's natural nails. This system allows for a certified provider to remodel an individual's damaged nails affected by fungus, defects and trauma. The composite resin creates a flexible, but durable, non-porous nail that allows the remaining natural nail to grow. The KeryFlex nail is an immediate cosmetic improvement providing a natural-looking nail. It is unaffected by acetone, nail polishes or detergents.
KeryFlex Nail Restoration should not be used on individuals with peripheral vascular disease, arterial insufficiency, peripheral neuropathy, suspicious pigmented lesions on the nail or in-grown toenails. It should be avoided in patients who are pregnant, nursing or known to be sensitive or allergic to any of its ingredients.
What are some questions you should ask your podiatrist when getting fake nails?
When considering getting fake nails, it's essential to consult with a podiatrist, who specializes in foot and ankle care. By asking the right questions, you can ensure the safety and health of your feet. Here are some important inquiries to make during your podiatrist appointment:
Can I get fake nails with my current foot condition?
Explain any existing foot conditions or concerns you may have, such as toenail fungus, ingrown toenails, or bunions. The podiatrist can assess if fake nails are suitable or if any precautions need to be taken.
What are the risks and potential complications?
Ask about the potential side effects or risks associated with fake nails, such as infections, allergic reactions, or damage to the natural nails. Understanding these risks will help you make an informed decision.
How should I prepare my feet before getting fake nails?
Inquire about any necessary steps to take before the procedure. This may include cleaning, trimming, or treating existing nail or skin conditions.
What type of fake nails are best for my feet?
Seek advice on the different types of fake nails available and which would be most appropriate for your specific foot needs. Gel nails, acrylic nails, or other options may have varying effects on your natural nails and overall foot health.
How long can I keep the fake nails on?
Ask about the recommended duration for keeping the fake nails on to prevent potential complications. Long-term use or improper maintenance can lead to problems like nail bed damage or bacterial infections.
How should I care for my feet and nails after getting fake nails?
Request detailed instructions for maintaining the health of your feet and nails post-procedure. This may include proper cleaning, moisturizing, and avoiding activities that could damage the nails.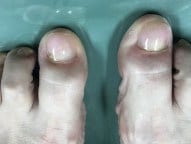 READY TO SCHEDULE AN APPOINTMENT?
Call us today 878-313-3338 to schedule at any of our four Podiatry Clinics in Beaver, Butler, or Allegheny County locations, including Podiatry offices Moon Township, Ambridge, Cranberry Township's full service Podiatric office and our newest Foot Clinic, Beaver, PA
Call now to talk to a foot care specialist 878-313-3338 ( FEET)