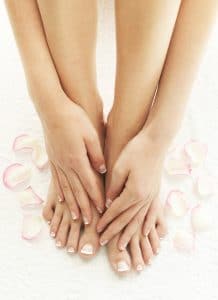 Diabetic Foot Care Tips
Obviously, taking care of your diabetes is the number one way to stay safe, healthy and comfortable. But there are also steps you can take that are designed to aid in diabetic foot care. Dr. Christina Teimouri and staff at the Beaver Valley Foot Clinic are here to provide you with gentle, fast relief from all kinds of foot pain. To start, below are a few tips to keep in mind for diabetic foot care:
-Regularly Wash, Smooth & Rub
Wash your feet in warm water, and dry every single day. Keep feet smooth by gently scrubbing corns and calluses—do not ever attempt to remove these issues on your own! Finally, sooth your feet with a rub of lotion that's specifically for diabetic feet. Also, your toenails are able to tell you about your body's overall health; listen to them when you notice something unfamiliar while washing. Take notice to swelling, blisters, red splits, cuts, etc. …
-Diabetic Foot Care Includes Toe Health Too
Your toenails are like small shields that protect your toes and reveal the health of your entire body. Since diabetics often suffer from a decrease in sensation on their fingertips and toes, keeping nails in a good condition is critical. Also remember to keep the blood flow circulating fully to your toes. Instead of crossing your legs when sitting, for instance, put your feet up and wiggle your toes often.
-Both Protection & Inspection Are Necessary
Check your feet daily if you are a diabetic. Yes, it's a everyday necessity. Lower leg and foot issues can appear out of no where, making it critical to pay attention and attend to anything out of the ordinary. One way to minimize these painful issues is to protect your feet from harmful surfaces and extreme temperatures, such as hot pavement and sand. Wear proper shoes, socks and other appropriate footwear.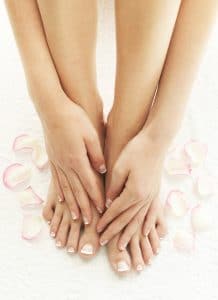 The Beaver Valley Foot Clinic is Here for You!
Dr. Christina Teimouri will tend to all of your foot and lower leg needs so that you can achieve ultimate health and balanced diabetic foot care. For more information on foot care services, contact the Beaver Valley Foot Clinic today by calling (878)-313-3338 now, or stop into one of the convenient locations around Hopewell today. Contact the Hopewell's leading podiatrist at the Beaver Valley Foot Clinic now, and schedule your first appointment for diabetic foot care services. Get gentle, fast relief from all kinds of foot pain, today!
Don't endure diabetic foot pain call now (878)-313-3338