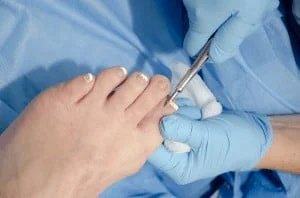 What are Ingrown Toenails?
An ingrown nail is the result of a nail growing into the skin that surrounds it. This often occurs at either edge of the big toe. Ingrown nails may be caused by improper trimming, Diabetic nails, injuries, fungal infections, or pressure. A simple 5 minute office procedure will permanently fix this problem. Learn More: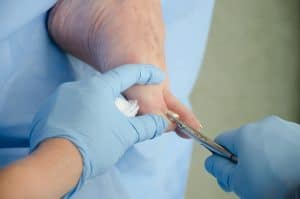 Best treatment for an ingrown toenail
The Best thing you can do for your ingrown toenail is see a podiatrist specializing in ingrown nails, like Dr Teimouri DPM. She is kid friendly and knows they are scared and need special treatment. Also she will wait until it is totally numb and never rush you. Third, as a woman she knows that you want your nail to LOOK good after it's healed. This attention to detail makes Dr Teimouri DPM one of the best Podiatrist in Pittsburgh to fix an ingrown toenail.