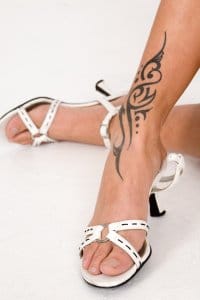 Picosure Laser Tattoo Removal of the Leg and Foot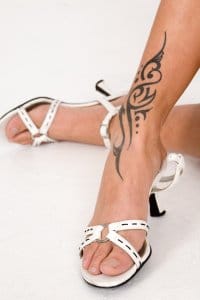 Have  tattoo regret?
Want to land that dream job?
get into the military
remove an ex's name
not embarrass your kids
hang with a different crowd
make room for a better tattoo
Now at the Beaver Valley Foot Clinic we can help eliminate old tattoo mistakes!
Picosure Laser Tattoo Removal
With new Picosure technology we can cut treatment time in half  and remove colors that were previously very hard to remove like green, purple, red and yellow.
R20 technology breaks up ink into tiny particles that are easily eliminated by your body's natural mechanisms
For chest tattoo removal, wrist or arm tattoo laser removal or anywhere call our sister company Body Beautiful Laser Medi-Spa in 11 convenient locations
For more information on aftercare of tattoos click here.

Our Pico has the new BOOST OPTION! as a leader in the field of tattoo removal, this makes treatment even faster and easier. And quicker speeds mean less discomfort for you!
Premium Tattoo        "1/2 Price if V.I.P."
Removal PicoSure
 Extra Small 1″ to 3″   inches     $  79 – 128
  Small          4″ to 6″   inches     $129 – 248
       Medium      7″ to 10″  inches     $249 – 498
   Large        11″ to 16″ inches        $499 – 648
 X-Large    17″ +    inches        $649 and up
Call Now for more information about tattoo removal in Pittsburgh, PA. 878-313-FEET (3338) for foot and leg tattoos
724-987-3221 for full body tattoo removal
Hours of Operation
         Monday – Friday 8:00 am – 5:30 pm
         Evenings and weekend available