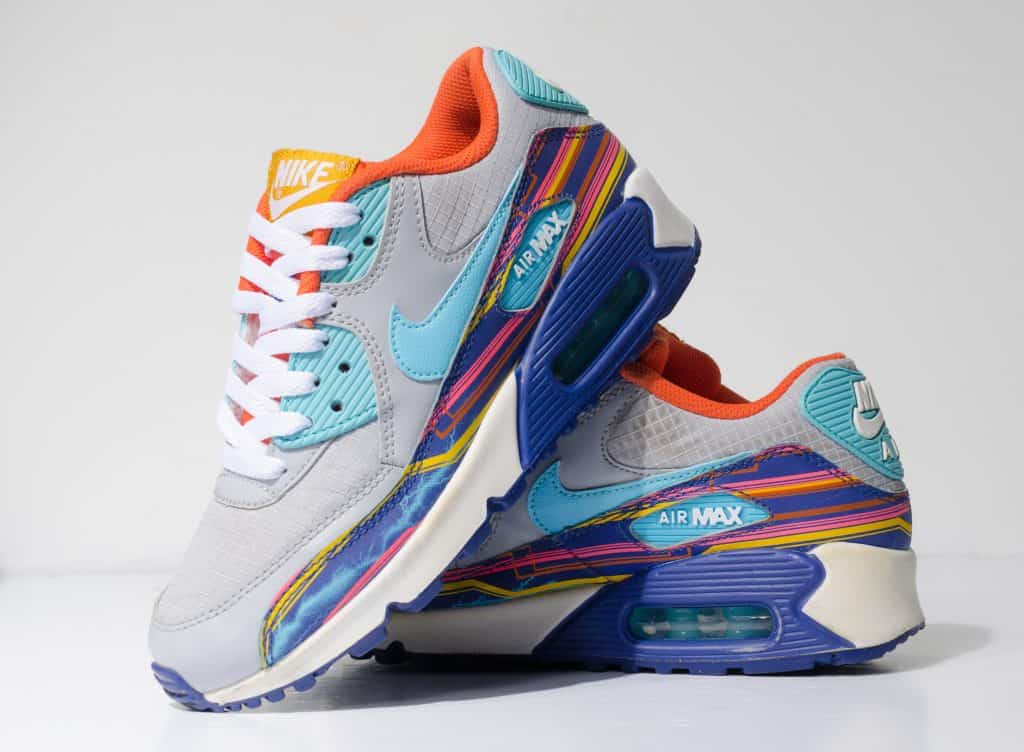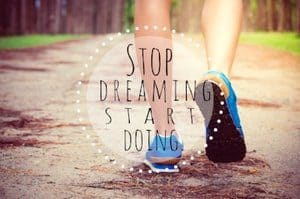 By sacrificing comfort for looks, or choosing a pair of shoes that are wrong for our particular feet, we inevitable cause our feet to suffer. If you've ever put on a fabulous heel or stylish loafer and couldn't wait to take them off when getting home, then you know just how excruciating it can be making a poor shoe decision. This can be particularly true for people deciding on what type of arthritic shoe to go with. Nike Shoes have looks and comfort, but you can't be in a tennis shoe all the time. That's why we picked our Podiatrically favorite shoes in each category!
Why is it important to choose the best type of shoes for arthritis?
Just like it's crucial to eat nutritiously and get regular exercise to lead a healthy lifestyle, consciously making a healthy choice when it comes to your feet can drastically improve quality of life. Marian Hannan, co-director at Musculoskeletal Research Center and professor of Medicine and Epidemiology at Harvard Medical School, supports this by saying, "people should start thinking of their shoes as a factor they can modify to help minimize pain and maximize their ability to get out and do things."
Hannan continues by adding, "the right shoe can reduce or eliminate foot pain, which has a huge impact on the body's function and mobility." Essentially, the wrong kind of shoe worn by a person living with arthritis in areas such as feet, ankles, knees, and/or hips can worsen existing health problems. Eventually, Hannan adds, significant damage and complications can arise in many more joints, not just the feet.
Former teacher and founder of Barking Dog Shoes, Kirsten Borrink agrees with Hannan's statements. As someone who has been living with rheumatoid arthritis (RA) since their 20s, Borrink uses her website and blog platform to give honest reviews of shoes she tries herself, even including demo videos for further understanding.
With the help of Dr. Tina recommending her favorite choices per category, we have teamed up with the best experts in medicine to discuss 10 varying shoe styles. To keep us all moving on our feet pain free, we'll break down which shoes are the best, and which ones are too painful.
Ready to find out how your favorite styles stack up to the challenge? Here's our reviews for the worst and best kind of shoes to help with arthritis.
Flip-Flops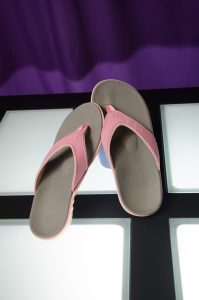 Many experts conclude that flip flops are unstable and provide a fall risk. These shoes, however, are ok to wear for people who do not struggle with balance or coordination and do not suffer from any foot problems. Though they seemingly don't offer much support, flip flops can be useful to those who suffer from knee osteoarthritis (OA), as shown in the study published for Arthritis Care & Research in 2010.
At Chicago based Rush University, researchers have been studying the stress, also known as the joint load, caused by different shoes that are worn by people suffering from this condition. They found that people who wear flip flops, as well as flat walking shoes and even going barefoot, have significantly less stress on their knees than people who wear shoes known as stability shoes. Examples of stability shoes are sneakers and clogs, but any shoe that has cushioning in the front and back heel with a solid midsole for support are considered the same.
Their rheumatologist says, "in OA, higher joint loads are linked to more pain and arthritic damage and progression." he goes on to add that "other studies have shown being barefoot is good for knee load, and we found flip flops reduce knee load by about the same percentage."
Dr. Tina's pick is Spenco's flip-flops as it has been known to reduce pain in plantar fasciitis. Not only this, the shoe designed by podiatrists provides unparalleled arch support and can even help control pronation of feet. They are actually an arch support company that created a sandel!
High Heels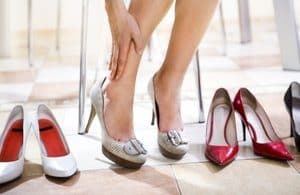 Experts have created a united front for their disapproving opinion of high heels, in which they categorize heels as 2 inches or higher. Bryan West a practicing podiatric surgeon in Livonia, MI says, "High heels are bad for everyone's feet, and for people with any kind of arthritis, they're even worse. They're hard on the arch and ball of the foot and can wear down joints."
Studies have proven that wearing heels, such as stilettos and other similar styles, have contributed directly to arthritis and foot pain. At Iowa State University, researchers in Ames have measured the difference of forces on the knees of participants who wear 3-½ in. heels, 2 in. heels, and flats. Those who wore high heels regularly were at an increased risk for knee OA and joint degeneration. Lower back pain, along with the previous risks, rose as the heels became higher. These conditions and risks were presented in 2010 during the American Society of Biomechanics.
Hannan found, in a study published under Arthritis & Rheumatism, that people with a long history of wearing high heeled shoes were prone to increased foot pain in their later lives, as opposed to their counterparts that chose Nike Shoes and other healthier footwear.
Dr. Tina picked Earthies, which is a new line of shoes by earth footwear. These heels boast a cradle toe area for even weight distribution, a cupped heel, and an anatomical arch.
Sandals
If you are a person who experiences arthritis on the lower half of your body, be on the lookout for sandals with extra support, as traditional sandal styles barely include more than a thin sole and some straps.
Dr T, a podiatric surgeon in Pittsburgh, offers, "the strappier the better," when it comes to sandal selection. The associate for American College of Foot and Ankle Surgeons, Teimouri says, "straps let you adjust the show for a secure, custom fit. One of those straps must go across the back of your ankle. Without a back strap, toes overgrips the edge of the show, and this encourages foot strain and hammertoes." The expert also adds that you should try and avoid straps that cover sensitive spots on your feet.
Dr. Tina picks the clog style sandal by Noats The shoe contains an adjustable forefoot and instep, memory-foam, and heel straps. The Jewel style sandal also includes a removable footbed which allows a comfortable fit for both medium and wide set feet. You can also get casted for the custom orthotic insoles!
Low Heels
This type of heel can also create the same set of problems that higher heels do, only to a less severe degree. But with a pointy toe added to the mix, you can end up experiencing even more discomfort.
Podiatric surgeon Christina Teimouri DPM, explains that "feet take on the shape of the shoe." Our Cranberry Podiatrist goes on to say, "pointy toes cause deformities such as hammertoes- a common complication of RA that's also seen in ankylosing spondylitis, psoriatic arthritis and lupus- and pinched nerves." Remember, if a shoe hurts, it's damaging your foot."
If low heels are what you really want to wear, experts recommend wearing ones with a rubber sole, roomy toe space, and wedge heels. Styles such as these are more resistant to slips, and with a larger sole, the added surface area is shock absorbing, more stable, and stress reducing on major pressure points.
Dr. Tina's pick is a Clarks brand shoe, which now offers low-heeled shoes that come in wide sizes. They have very spacious toe boxes, and some even have rocker soles that some studies have shown are able to relieve joint pain.
Clogs
As stated above, Dr. Shakoor's study proved that clogs can increase stress on the knee. Dr. T, who rarely recommends clogs, especially the lightweight and plastic kinds, saying, "They're not a good everyday shoe for people with arthritis in the arch, big toe or ankle, or who have stiff, swollen foot joints." they are perfect, however, for her patients with Achilles tendonitis and "Pump Bump", or those with posterior calcaneal heel spurs.
Clogs that are well made and include a rubber sole, have a heel less than 2 inches, and a closed back are a good option for people that do not suffer from knee or foot arthritis. As said by Dr. Sutera, "They must have a closed back. Foot strain and toe deformities can result if your toes have to grip to stay in any shoe."
Dr. Tina offers Dansko as her pick. They offer numerous closed-back options that offer great support.
Foot Gloves
Every seen someone wearing these strange shoes and wondered what they were? Foot gloves, which look like rubbery socks that have a slot for each of your toes, are a fairly new design to the footwear scene. These shoes feel like you are barefoot when wearing them, yet still protect feet from dangerous and harmful things on the ground.
While foot gloves are advertised as an alternate type of shoe for runners, Dr. Sutera advises people with arthritis no to try them as "they don't offer any shock-absorbing protection for your skeleton as your foot hits hard surfaces."
Dr. Tina's pick for foot gloves is by Vibram FiveFingers, saying they may not offer a lot of support, yet still provide traction to your feet and offer protection. Maybe they could be considered for footwear on the beach?