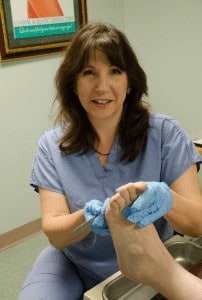 Dr Harry Burke DPM, Ambridge Podiatrist Retires
Since the retirement of Dr Harry Burke DPM Ambridge Podiatrist, Beaver Valley Foot Clinic welcomes Dr Burke Podiatrist's patients and will reserve time in our schedule every day for immediate help with foot problems. Call 878-313-3338 for same day and emergency Ambridge podiatry appointments.
Pittsburgh Podiatrist near me
OUR OFFICE
447 Maplewood Ave
Ambridge, PA 15003
(next to Maple Restaurant)
Phone 724-266-5959
The office is still conveniently located at 447 Maplewood Ave. in Ambridge.
Across the street from retired  Dr Nalli's Ambridge office
We Treat:
Peripheral Arterial Disease