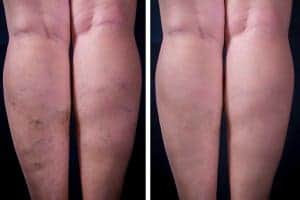 Varicose Veins of the Leg- Best Treatment Options!
The newest treatment of vaicose veins in the leg is…Glue!
Yes- you literally glue the vein shut.
No heat
No anesthesia
No hospital
Safe and 97% effective!
Glue has been used for dozens of years in the human body. Even for areas as delicate as the human brain, for the treatment of aneurysms, and area you definitely don't want to come 'unglued'.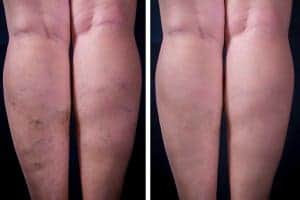 Now it is available at Beaver Valley Foot Clinic's Advanced Vein Center.
Multiple veins can be done at one time, and the best part is there is NO need to wear compression stockings afterwards to enhance closure of the vein.
Most vein procedures are covered by insurance after a doppler ultrasound vein mapping to ascertain medical necessity. If the physician finds a venous disease then procedures are covered by most plans. Conservative methods like compression stockings should be tried first, but they are usually not corrective and vein disease is a slowly advancing process that just gets worse the longer you delay treatment
At the Advanced Vein Center, Pittsburgh area locations, only a Board Certified Registered Vascular Technician will map the veins in your leg. Then after your private consultation with our Board Certified Surgeons, specializing in the treatment of Varicose veins, a personal treatment plan is 'mapped out' just for you, depending on what your ultrasound shows and what your concerns are.
Say goodbye to:
tired achy legs
charlie horses
restless leg syndrome
swelling of the feet and ankles
ropey blue veins on your legs…and much more!
You will have an opportunity to speak at length to our physician and asks any questions you have. he will go over alternative treatments, risks and complications, which with the new vein glue procedure are less than ever before.
If you have questions about this exciting new vein treatment…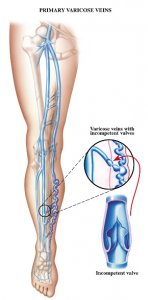 Call Today- the ADVANCED VEIN CENTER 724-987-3220