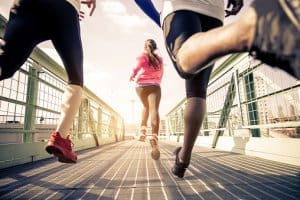 Dr Recommended Running Shoes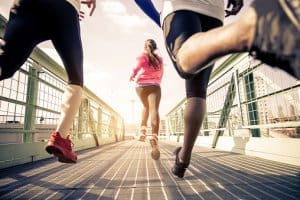 Before your next run, your next walk or your next trip to the gym, stop in at your local Fleet Feet Sports and experience the magic of getting outfitted and set up for success. Our FIT experience focuses on providing you with the right shoes, gear, and knowledge for you to move your best. Plus, it's completely free and you don't need an appointment.
Running Shoes
Here's what you can expect during your visit…
First, we listen:
We want to know about YOU. Are you a running? Walking? Strength training? Or maybe battling an injury? There's no such thing as too much information, and the more we know the better we can help. This process isn't a sales pitch. It's an interview process so we can learn about you and your goals and then help you reach them.
Second, we watch:
To get the best assessment of your feet, we'll take a couple measurements and watch you walk from ground level. We use a tool called the Brannock device. This allows us to take weighted and unweighted measurements as well as measure the width of your feet. And while we assess the biomechanics of your foot, we'll be thinking of the best shoes and gear specifically for you and keep you moving towards your goals.
Third, we act:
Whether you try on a couple pairs of shoes or eight, we will work with you to find that right match. From getting them on to lacing them up the right way, we're there through the whole process. We may also talk socks, insoles, apparel, recovery items, hydration and more – anything we think might benefit you.
Just like there is no one-size-fits-all workout regime, there are no magic shoes that will work for everyone. There are, however, great foot-wear options that you may have never even heard of because you've never been to a specialty run store for a fitting.
Do something for YOU. Make sure you're in the right shoes so you feel your best.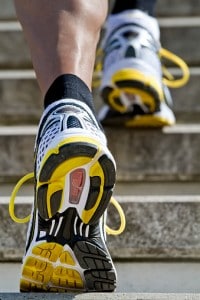 Fleet Feet Sports, 1751 N. Highland Rd. Pittsburgh, PA 15241 | 412-851-9100 | fleetfeetpittsburgh.com
For Heel Pain Treatments Pittsburgh …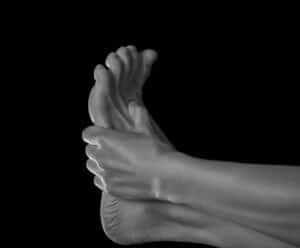 For more advice about any foot problems when running or walking see our Dr at Beaver Valley Foot Clinic
Hours of Operation
         Monday – Friday 8:00 am – 5:30 pm
         Evenings and weekend available for emergencies
Call now for general information or to schedule an appointment 878-313-FEET (3338)!
AMENITIES
22 years of experience

4 convenient locations

Board Certified Podiatrist ABFAS

Customized treatment plan