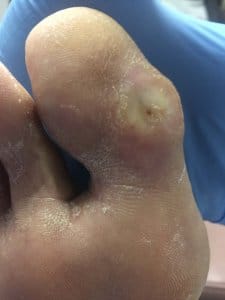 Do open wounds or chronic sores put you at risk for infection?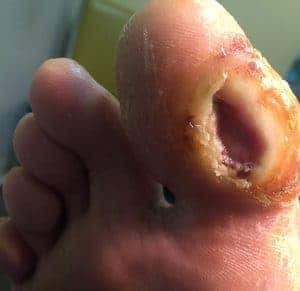 Do you suffer from acute or chronic sores? Do they cause you pain, discomfort of embarrassment? Do open wounds put you at risk for infection or other serious medical conditions? If you answered yes to any of the previous questions, then the dermaPACE was designed for you. Using ultramodern advances in shockwave technology, the dermaPACE promotes speedy wound recovery. While shockwaves have been used in the medical arena for almost 30 years, they have remained exclusively in the domain of orthopedic and kidney stone procedures. As medical professionals became more familiar with the results of shockwave technologies, some started to notice evidence that there was an unintended effect on wound healing. What was at first anecdotal evidence, soon became verified by rigorous scientific studies.
Thus, Pulsed Acoustic Cellular Expression (PACE) technology was developed. The dermaPACE is the first and only device to utilize specifically designed PACE protocols to treat wounds.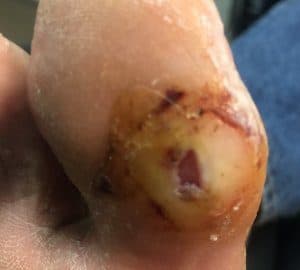 Applications for –  chronic sores
The dermaPACE apparatus is approved for the treatment of chronic defects of the skin and subcutaneous soft tissues (tissues under the skin). DermaPACE's pulsed acoustic waves are effective on acute and post-operative wound including:
Arterial ulcers

Decubitus ulcers

Deep-partial thickness burns

Diabetic ulcers

Post-traumatic wounds

Venous ulcers
What Should I Expect? 
Most dermaPACE treatments take place at your Podiatrist's Office. The appointment is scheduled; an intake appointment may or may have not been completed ahead of time. Regardless, you should expect to answer some basic questions and undergo a physical evaluation prior to the procedure. It is a good idea to wear loose-fitting clothing. You should be in general good health at the time of the appointment. You will be asked to sign an informed consent form prior to the treatment.