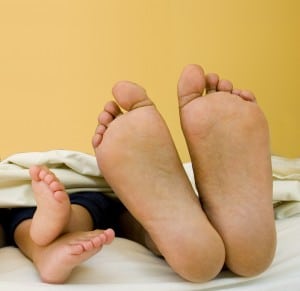 As much as we use our feet they are commonly one of the most neglected body parts. This is especially true here in Pittsburgh, since the climate often forces feet to be covered in some form of footwear for most of the year. This means that when it is time to go to the podiatrist, you may feel that your feet are unprepared for full attention and focus from professional foot doctors. But this is only one of several myths associated with taking a visit to your local foot doctor specialist in Pittsburgh. With this in mind, here are a few things that you should do, and a few things you shouldn't worry about before taking a trip to the podiatrist.
-What Not to Worry about Before Your Appointment
Since Pittsburgh feet are not always an up-keep priority, many people feel the need to shave, polish and pedicure their lower legs and feet before an appointment. The truth is, there's no need to do so. Your podiatrist is only worried about the health of your feet, not their style. In fact, many pedicurists' salons are not medically sterile though they are salon sterile, which means a trip to the salon may actually worsen their condition. Also, some foot conditions may require your podiatrist to get a culture, such as a skin or nail sample. If your feet are freshly pedicured, there may not be enough there for your foot doctor to get enough for a proper sample.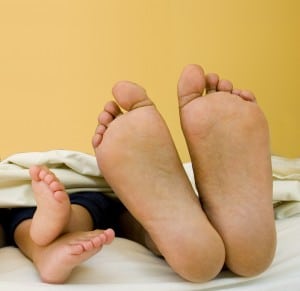 -What You Should Do Before Your Appointment
Note the condition of your feet any symptoms and issues, as well as triggers and relievers. If you have been having heel pain, for instance, note the level of pain and how long it lasts, as well as what triggers the heel pain (if any). Also inform your foot doctor of any medications you have taken to null the pain, and of any other medications you may be taking for a different issue.
Other things to consider while at your appointment are having the shoes you wear most assessed by your podiatrist, taking a proactive health approach and asking questions. Your doctor will be able to properly analyze your shoes in accordance with your feet and their unique condition. Your foot pain could simply be caused by wear of the wrong shoe for your feet. Also, making sure you regularly check-up on anything out of the ordinary and asking any questions you may have to remain informed and in full understanding with both your doctor and your condition.
Keep these tips in mind before going to your next foot doctor appointment to avoid unnecessary stress and be fully ready for your visit. Contact us at Beaver Valley Foot Clinic for more information on podiatry visits. Providing compassion and good health, we take the best care of every patient walking through our doors.