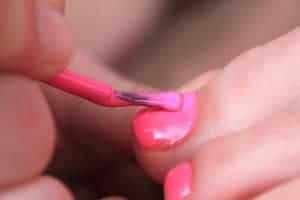 Antifungal Nail Polish with out chemicals that damage your nails
We have all heard the stories of less than clean nail salons that give you more than a pedicure- yes-we are talking about fungus toenails! But we have products to help both prevent nail fungus or cure fungus toenails once you have them.
These products are available at all 4 Beaver Valley Foot Clinic Locations
Dr.'s Remedy Enriched, Non-Toxic Nail Polish
Formaldehyde-free.
Toluene-free.
DBP-free (Dibutylphthalate)
Safe for pregnant women
Dani Pro Antifungal Nail Polish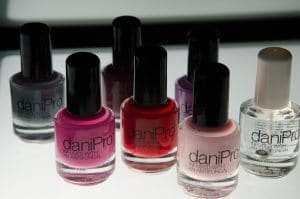 $20.00
Antifungal Nail Polish – Nail polish that aids in fighting against nail fungus because it is free from chemicals that are harmful. Beaver Valley Foot Clinic sells DaniPro, containing Vitamins E & A, and B7 (Biotin), and is a chip-resistant anti-fungal nail polish that comes in over 20 colors. It is undeclyenic acid infused and is not tested on animals.
Contains NONE of the following:
Xylene
Formaldehyde
Formaldehyde resin
Dibutyl Phthalate (DBP)
Toluene
Ethyl Tosylamide
Parabens
TPHP
Xylene
We also have Keryflex Artificial Toenails
Fake Toenails- that look real
not acrylic nails for toes, but fake toenails made of resin custom formed to your nail to allow healing underneath as it grows out.

Before / After
Call now for your closest Pittsburgh artificial toenail technician for a consultation 878-313-3338
Hours of Operation
Monday – Friday 8:00 am – 5:30 pm
Evenings and weekend available